Blackstone Group LP has partnered with German wind energy developer Windland Energieerzeugungs GmbH to build a wind farm
Blackstone Group LP has partnered with German wind energy developer Windland Energieerzeugungs GmbH to build a wind farm.

Blackstone agreed to participate in the development and construction of Meerwind, a wind farm project to be built 80 kilometres off the northern coast of Germany at an estimated cost of more than Ä1 billion or $1.6 billion.
Meerwind will comprise 80 wind turbines with a combined generation capacity of 400MW. When completed, the wind farm is scheduled to generate about 1.6 billion KWh annually. This would be sufficient to supply 500,000 households with electricity.
"The project supports the German government's stated objective of fighting global warming by reduction of its greenhouse gas emissions by 40 percent by the year 2020," Blackstone said in a statement.
As per the information available, this will be Blackstone's second significant investment in renewable energy following the financial closing of the $870 million Bujagali hydroelectric power station project by Blackstone's 80 percent-owned portfolio company, Sithe Global, in December 2007.
David Foley, Senior Managing Director at Blackstone, said: "We continue to seek out opportunities to invest in large scale energy infrastructure assets, applying Blackstone's capital, relationships and industry expertise to generate favourable returns for our limited partners while benefiting the environment and stimulating the local economy."
Windland Energieerzeugungs GmbH was founded in 1990 by Joachim Falkenhagen as one of the first dedicated developers for wind energy projects in Germany.
If you're responsible for the operation and maintenance of a wind farm and you'd like to know more about how to optimise your O&M strategy for maximum wind power generation visit www.windenergyupdate.com. We're organising the Wind Energy Operations and Maintenance Summit which will give you a complete guide to achieving a cost effective O&M strategy that achieves fast ROI.
It's a massively important event and we've already taken bookings from Allianz Specialist Investments, Siemens, Mitsubishi Power Systems, BP Alternative Energy, SWS Natural Resources, 3i Plc, Ivecom and many more so you simply cannot afford not to be there.
If you'd like to take part or receive more information about this landmark event register your interest now at www.windenergyupdate.com/wind08/info.shtml.
Wind Energy Update
Part of the Eye For Energy Group, Wind Energy Update is committed to providing wind energy professionals across the globe with business intelligence of the highest calibre. We do this via industry leading events, newsletters, news releases, press releases, reports and very soon an online social network to ensure you're always one step ahead.
For more information contact
Ian Evans
Director
Wind Energy Update
T: +44 (0) 20 7375 7218
E: ian@eyeforenergy.com
Featured Product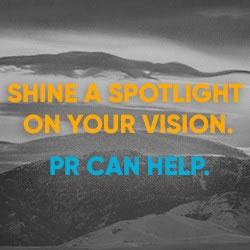 FischTank Marketing and Public Relations provides communications and marketing services to both start-up and established renewable energy companies. We provide media relations, content writing, digital/social media, and other marketing support to companies working in sectors spanning solar, LED lighting, energy storage, hydrogen, battery development and manufacturing, alternative fuels, and more. Our clients have been featured in top tier media including print, online and broadcast.