This invention is about stirling engine, which is an internal combustion engined heat machine known as hot air engine and converting the heat to mechanical motion.
In the stirling engines used with the present technique, sealing is the main problem. Low molecular weight of hydrogen makes it the best working gas. But, these small molecules require additional auxiliary systems and has preservation difficulties. These sytems may be simple as gas tubes or complex ones like gas generator. In any case, it creates additional weight, increase in cost and undesirable problems.

The Advantages of Our Invention:
- Sealing problem is completely removed.
- Energy loss caused by the friction of the cylinder and the piston is removed.
- There is no need for oiling.
- Costs are minimized.
- There is no need for special materials. And this causes the invention to be economical and low-cost.
- It is possible to produce based on mass production.
To achieve the above mentioned objects, it has an accordion/bellows element with opening and closing feature, that is placed between the connecting rod and gas transmission pipe and moving in an expansion gap whether folding or stretching.
To achieve the above mentioned objects, the point is obtaining the required linear motion by the hot working gas affecting the folding and/or stretching material.
Featured Product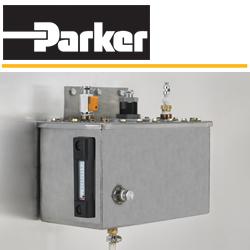 Pitch Control Valves, from Parker Hannifin, can extend wind-turbine service intervals AND boost productivity with longer-lasting reliability. No matter the climate or environmental extremes, Parker Pitch Control Valves power through.