Ascent Solar recycled an existing building, expanding it to house its headquarters and planned 30 megawatt (MW) capacity manufacturing lines that will produce solar modules that can power homes, commercial buildings and consumer devices, among other applications.
Ascent Solar Opens World Headquarters in Colorado

Gov. Ritter and Local Officials Welcome Growth Plans for up to 200 New Jobs
Tuesday March 24, 2009, 6:00 am EDT
Press Release Source: Ascent Solar Technologies, Inc
THORNTON, Colo.--(BUSINESS WIRE)--Ascent Solar Technologies, Inc. (NASDAQ:ASTI - News), a developer of state of the art flexible thin-film solar modules, will be joined by Colorado Governor Bill Ritter, Jr., and local officials today to cut the ribbon for the company's new world headquarters in Thornton, Colo., just north of Denver, where Ascent Solar plans to add 180-200 renewable energy jobs over the next two years.
Ascent Solar "recycled" an existing 120,000 square-foot building at 12300 Grant Street in Thornton and expanded it to 145,000 square-feet, making renovations to house its headquarters and planned 30 megawatt (MW) capacity manufacturing lines that will produce solar modules that can power homes, commercial buildings and consumer devices, among other applications. Ascent Solar is expanding from its existing Littleton, Colo., facility, where its 1.5 MW capacity manufacturing line currently produces fully integrated lightweight thin-film CIGS modules using a flexible plastic substrate.
"Thanks to companies such as Ascent Solar, all across Colorado, we're creating a sustainable energy future, sustainable opportunities for new businesses, and sustainable jobs," said Gov. Ritter. "The New Energy Economy is leading Colorado forward and will be one of the keys to bringing us out of this recession. Colorado and Ascent Solar's success are a model for how America can and must re-tool our entire economy."
At today's event, Gov. Ritter, City of Thornton Mayor Erik Hansen, Adams County Commissioner Larry Pace and Ascent Solar Chairman and CEO Dr. Mohan Misra will speak to local guests and Ascent Solar employees to celebrate the opening and tour the manufacturing facility under construction, where initial equipment installation has started and production will begin next year.
"Ascent Solar's flexible, thin-film technology has been in development in Colorado for more than 15 years, so it is a great milestone to open a large-scale facility here that will help bring talented employees and a unique enabling solar technology to the market at a time when the economy and environment are creating great demand," said Dr. Mohan Misra, Ascent Solar's chairman and CEO.
The company is working with its partners to develop products that include building-integrated photovoltaics (BIPV) that can be part of rooftops, awnings and siding, for example, to provide solar power.
About Ascent Solar Technologies:
Ascent Solar Technologies, Inc. is a developer of thin-film photovoltaic modules with substrate materials that can be more flexible and affordable than most traditional solar panels. Ascent Solar modules can be directly integrated into standard building materials, space applications, consumer electronics for portable power or configured as stand alone modules for large scale terrestrial deployment. Ascent Solar is headquartered in Thornton, Colo. Additional information can be found at www.ascentsolar.com.
Forward Looking Statements:
Statements in this press release that are not statements of historical or current fact constitute "forward-looking statements." Such forward-looking statements involve known and unknown risks, uncertainties and other unknown factors that could cause the Company's actual operating results to be materially different from any historical results or from any future results expressed or implied by such forward-looking statements. In addition to statements that explicitly describe these risks and uncertainties, readers are urged to consider statements that contain terms such as "believes," "belief," "expects," "expect," "intends," "intend," "anticipate," "anticipates," "plans," "plan," to be uncertain and forward-looking. The forward-looking statements contained herein are also subject generally to other risks and uncertainties that are described from time to time in the Company's filings with the Securities and Exchange Commission.
Contact:
For Ascent Solar Technologies, Inc.
Brian Blackman, 832-515-0928 (Investor Relations)
bblackman@ascentsolar.com
Featured Product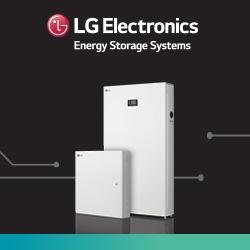 The NeON R module features "Back Contact" cell technology delivering an entirely black panel that is aesthetically pleasing and energy efficient. The cell's seamless, surface blends perfectly into nearly all rooftop designs while the module's electrodes are positioned on the rear of the cell. Using LG's N-type cell structure, the panels produce 365W of energy, up to 7.3kWp, compared to 5.8kWp of the p-type cell. The module's new design minimizes LID, thereby delivering a longer lifespan and increased energy output.