Her Majesty Queen Noor presented the award on Friday to Mr. Freling in recognition of his visionary leadership and distinguished work with SELF to bring solar power to some of the two billion people in the world that are still living beyond the reach of an electric power grid.
Aspen, Colorado - March 27 - Robert Freling, a solar power innovator who has been called an "eco-hero" for his leadership in bringing green energy to rural villages around the world, is the recipient of the 2008 King Hussein Leadership Prize.

Her Majesty Queen Noor, chair of the King Hussein Foundation International, presented the award on Friday to Mr. Freling, Executive Director of the Solar Electric Light Fund (SELF), in recognition of his visionary leadership and distinguished work with SELF to bring solar power to some of the two billion people in the world that are still living beyond the reach of an electric power grid.
Established in 1999, the King Hussein Leadership Prize is an annual international award given to individuals, groups or institutions that reflect the late King's visionary and courageous leadership in their efforts to promote sustainable development, human rights, tolerance, equity and peace.
For 2008, the Foundation Board sought to honor a leader who has made a transformative impact on the environment.
The late King Hussein was an early advocate for environmental protection and renewable energy. Under his leadership, Jordan founded the region's first nature conservation NGO in 1966, the Royal Society for the Conservation of Nature, which later launched the region's first ecotourism initiative. Jordan was also the first Middle Eastern country to complete a national environmental strategy in 1988. And as early as the 1970's, Jordan explored solar energy technologies and King Hussein developed a network of solar energy communication installations.
Today, the Foundation is building on King Hussein's pioneering conservation legacy through education, sustainable development, microfinance programs, and plans for a green technology park.
In presenting the 2008 Award, Queen Noor said, "Mr. Freling is a visionary leader working at the intersection of environmental stewardship and sustainable human development, whose work has had a transformative impact on the quality of life, opportunity, and the security and stability of communities around the world. SELF helps whole villages leapfrog from no reliable energy to affordable, green power that in turn provides access to other basic rights - clean water, education, healthcare, and economic empowerment. Bob's commitment and determination to abolish energy poverty around the globe embodies the humanitarian vision and indomitable spirit of King Hussein that we celebrate with this award."
SELF is a nonprofit organization working to combat climate change and reduce energy poverty by bringing solar energy and wireless Internet access to remote rural villages in the developing world. Mr. Freling joined SELF in 1994 and was named executive director in 1997. Under his leadership, SELF has pioneered innovative applications of solar power such as for drip irrigation in Benin, telemedicine in the Amazon rainforest, vaccine refrigeration in Rwanda, online distance learning in South Africa, and micro-enterprise development in Nigeria.
"To be recognized by the King Hussein Foundation International for my work with SELF is an extraordinary honor. This award validates our commitment to providing sustainable energy as a means of breaking the cycle of poverty and generating light and hope in some of the poorest, most marginalized parts of the world," said Mr. Freling. "It is my belief that access to electricity, as an absolute prerequisite for development, has a vital role to play in the securing of peace, equality, and human rights for all."
Queen Noor presented Mr. Freling with the 2008 award during a ceremony at the Aspen Institute and National Geographic Energy and Environment Forum in Aspen, Colorado.
Previous prize winners include Archbishop Emeritus Desmond Tutu, Seeds of Peace, The Arab Human Development Reports, Dr. Rola Dashti, Mrs. Sulha Djuderija, OneVoice, Médecins Sans Frontičres, Mary Robinson, The Jordan Hashemite Charity Organization, and the United Nations Relief and Works Agency for Palestinian Refugees in the Near East (UNRWA). The first King Hussein Leadership Prize was awarded in 1999 to Professor Muhammed Yunus, founder and creator of the Grameen Bank. A prize of $50,000 accompanies the award.
About the King Hussein Foundation International
The King Hussein Foundation International was founded in 1999 as a non-profit, non governmental organization to build on His Majesty the late King Hussein's humanitarian vision and legacy in Jordan and abroad through programs that promote cross-cultural dialogue and understanding and are advancing social, economic and political opportunity throughout the Muslim and Arab world. The Leadership Prize is one of several Foundation programs which honor the late King's lifelong dedication to peace and development. For more information, please visit www.kinghusseinfoundation.org.
About SELF
The Solar Electric Light Fund (SELF) is a Washington, DC-based nonprofit organization working to end global poverty by bringing solar power and Internet access to the world's poorest people in remote rural areas. SELF utilizes clean, renewable electricity to reduce greenhouse emissions while improving the health, education and welfare of the two billion people living in energy poverty. Since its founding in 1990, SELF has launched sustainable projects in 18 countries, including Benin, Brazil, China, India, Nepal, Nigeria, Rwanda, Solomon Islands, South Africa, Tanzania, Uganda and Zimbabwe. For more information, please visit www.self.org.
Contact:
Stephanie Barksdale
King Hussein Foundation
(202) 286-2332
stephanie@peacebuilders.org
Lauren Taylor, Communications Director
Solar Electric Light Fund
(202) 234-7265
lauren@self.org
###
Featured Product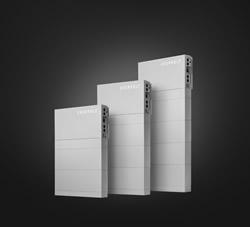 Extract maximum power production from every roof size and shape. HIT® AC Series combines the module efficiency of Panasonic solar panels with the intelligence of Enphase microinverters. A built-in IQ 7X microinverter with Individual MPPT (Module-level Power Point Tracker) tracking helps deliver an all-in-one module that offers design flexibility, reduced installation time, and a higher ROI. Field-replaceable microinverter with no DC wire management required yields lower cost of ownership.