SPG Solar Installs Solar System on the Progressive Towns Public Facilities
FAIRFAX, Calif. â€"August 10, 2009 â€" The Town of Fairfax, known for its green initiatives and progressive values, took full lead in promoting the use of alternative energy by going solar. The Town of Fairfax chose SPG Solar, Inc., based in Novato, Calif., to design and install a 25 kilowatt solar photovoltaic (PV) system.

With limited roof and ground space optimal for solar production, Fairfax sought creative strategies to power as many of its Town facilities as possible with renewable energy. SPG Solar answered the challenge, installing the 25 kW solar array on the roof of the Fairfax Pavilion, the one Town building tall enough to rise above the trees, and then distributed the renewable energy to three separate facilities: The Town Hall / Police Station, the Fire Station, and the Pavilion.
"The Town strives to support local businesses," says Michael Rock, Town Manager. "We wanted to work with the best contractor and really like how many of the SPG staff live in Fairfax. SPG was great to work with and delivered exactly as promised."
The systems solar modules were installed on a single roof with optimal southwestern orientation and tilt, and the power was then distributed to three public facilities. In total, the system generates more than 43,250 kilowatts-hours of clean, renewable energy per year â€" enough to supply the most expensive "peak" energy for each utility meter.
"As both a resident of Fairfax and part of the SPG Solar team, I am very proud to see the Town embrace environmental stewardship and deploy solar with an intelligent, cost-effective strategy," says Ted Walsh, Director of Commercial Development. "The Town managers carefully examined all the possibilities, and made an investment that financially and environmentally benefits the Town immediately as well as for the next generation. This type of social leadership is what makes Fairfax such a unique and remarkable place."
According to the US Environmental Protection Agency, The Town of Fairfax solar system produces enough electricity to reduce greenhouse gases by about 10.7 metric tons per year. In terms of avoided carbon emissions, this is equivalent to removing 143 passenger vehicles from the road or planting 178 acres of forest during the life of the system. Electricity generated by solar does not consume or pollute water or air during operation.
"The Town of Fairfax sets an example to the community and the nation by choosing to go solar," says Thomas Rooney, CEO of SPG Solar. "As a progressive town, having a reliable source of renewable energy is important. SPG Solar delivered that technology."
###
About SPG Solar, Inc.
SPG Solar, Inc. is a proven leader in the design and installation of photovoltaic power systems. With over 1,300 grid-connected PV systems in service throughout the Western United States and a senior staff with decades of experience in electrical engineering, construction and project development, SPG Solar provides its customers with the very best in solar technology and professional design-build services. SPG Solar delivers innovative and dependable solar systems with the highest quality of workmanship from the initial customer consultation to the final system commissioning and post installation analysis. For more information, please visit: www.spgsolar.com.
Featured Product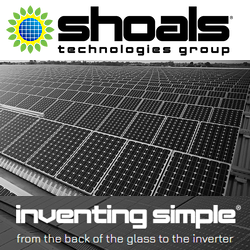 Inventing Simple® isn't just a slogan to us, it's a way of life. Using simple plug-and-play ideology, we revolutionized solar installations in 2003 with our Interconnect System™. Our harnessing system is now the gold standard EPC's use around the world. By using simple ideas, we are making solar energy a more affordable and clean power source for future generations.