First Year Savings Estimated to be $500,000
SEATTLE — Optimum Energy, LLC, provider of heating, ventilating and air conditioning (HVAC) software solutions that set a new standard in energy efficiency, today announced the successful implementation of OptimumHVAC™ software in Chilling Station 6 of the University of Texas at Austin's District Cooling system. Results from the first 30-days of full operation confirm the plant is on target to meet estimated first year savings of 6 million kWh for an operating cost reduction of approximately $500,000.

"Today our onsite utility system self-generates 100 percent of the main campus' electricity, steam and chilled water using the same amount of power as we did in 1977, even with the addition of eight million square feet," said Juan Ontiveros, P.E., executive director of Utilities and Energy Management, University of Texas at Austin. "Efficiency improvements have been done with extremely high reliability, and added value to the campus, enabled self-funded improvements and provided significant emissions reductions. The Chilling Station 6 project was the first 100 percent variable-speed drive plant of this size commissioned by Johnson Controls, and pairing it with Optimum Energy's OptimumHVAC software was a natural fit with the department's master plan."
Chilling Station 6 is one of four plants within the University's 46,000 ton District Cooling system that together serve the campus' 17 million square feet of building space. With OptimumHVAC, the annual wire-to-water performance range for Chilling Station 6 is expected to be 0.33 to 0.78 kW/ton, compared to the design performance range of 0.57 to 0.79 kW/ton. In the first month of full operation with OptimumHVAC, Chilling Station 6 has operated as low as 0.28 kW/ton. The University of Texas at Austin is expected to realize a full return on investment for the incremental cost of OptimumHVAC in just over a year.
"Early in the design process we made the decision to use proven, off-the-shelf technology and innovative approaches to meet the efficiency goals of our capital improvements," said Kevin Kuretich, P.E., associate director of Plant Operations, University of Texas at Austin. "We're excited that even in the first month, performance of Chilling Station 6 with OptimumHVAC is exceeding expectations. We believed that taking a green approach can be both environmentally right and economically sound, and now we've proven it."
More information about the University of Texas at Austin Chilling Station 6 project is available at: www.optimumenergyhvac.com/UTAustin.pdf.
Lasting HVAC Operating Efficiency with OptimumHVAC
OptimumHVAC is a bundled, third-generation software solution that includes OptimumLOOP control software and OptimumHVAC Performance Assurance services. OptimumLOOP continuously adjusts the all variable speed chillers, pumps and tower fans in the University of Texas at Austin's Chilling Station 6 to maintain cooling and optimize equipment efficiency based on real-time load conditions. OptimumHVAC Performance Assurance provides ongoing, Web-based monitoring that enables the University's plant operators to track historical and real-time HVAC system performance and verify energy savings persist over time.
Optimum Energy's solutions are being employed in a wide range of buildings, including: commercial high rise office towers, schools and universities, federal and state government facilities, data centers, labs, medical facilities, airports, hotels, casinos and shopping centers.
About Optimum Energy, LLC
Based in Seattle, Optimum Energy's reliable, demand-based Ultra High Performance HVAC optimization software applications are proven to reduce commercial building HVAC energy consumption and operating costs up to 60 percent. More information is available at www.optimumenergyhvac.com.
Featured Product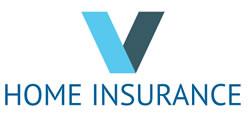 vHomeInsurance.com analyzes home insurance, climate and other environmental factors that impact insurance.