BTU will showcase its in-line process systems that can dramatically lower cost without sacrificing cell efficiencies.
NORTH BILLERICA, Mass — Aug 31, 2010 — BTU International, a leading supplier of advanced thermal processing equipment for the alternative energy and electronics manufacturing markets, will highlight its next generation thermal processing capabilities at the 25th European Photovoltaic Solar Energy Conference and Exhibition (6 - 9 September 2010) to be held at the Feria Valencia in Valencia, Spain. BTU's booth number is L2/H2/A5.

"We know the marketplace is becoming more challenging for our customers. We are tackling these challenges by offering equipment that is designed for high productivity with a focus on lowering cost per watt and capex per watt," said Jan-Paul van Maaren, Ph.D., vice president marketing at BTU. "This year at EUPV we will be highlighting our next generation technology in a truly innovative way."
BTU will showcase its in-line process systems that can dramatically lower cost without sacrificing cell efficiencies. For silicon photovoltaics, BTU will feature the Tritan™ drying and firing furnace. The Tritan includes TriSpeed™ technology that enables aggressive temperature spikes without compromising the drying, burnout and cooling process steps. For phosphorus diffusion, BTU's solution is the Meridian™ in-line diffusion system, the industry's most successful in-line diffusion system with well over 1 GW in customer commitments. In thin film photovoltaics, BTU leverages its technologies and decades of experience to provide scalable, custom, in-line thermal process systems for rigid as well as flexible substrates.
Two technical posters will be presented by BTU during the conference portion of EUPVSEC. Both will be presented on Wednesday, September 8. The first presentation is titled "Phosphorous Dopant Surface Conformality: a comparison study between inline and POCl3 diffused mono Si wafers." The second is "Surface passivation of silicon solar cells by inline thermal oxidation." BTU's technical staff will be available in the booth to discuss these and other technical results.
About BTU International
BTU International (Nasdaq: BTUI) is a market-leading, global supplier of advanced thermal processing equipment to the alternative energy and electronics assembly markets. BTU's equipment and expertise are used in the manufacturing of solar cells and nuclear fuel as well as the production of printed circuit board assemblies and semiconductor packaging. BTU has design and manufacturing operations in North Billerica, Massachusetts and Shanghai, China with direct sales and service worldwide. Information about BTU International is available at www.btu.com.
###
Company Contact:
Jan-Paul van Maaren
Vice President Marketing
BTU International, Inc.
Phone: (978) 667-4111
Media Contact:
Megan Wendling
MW Associates
Phone: (239) 537-6001
Featured Product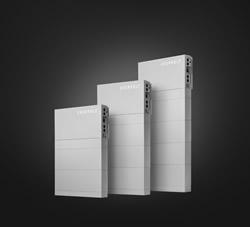 Extract maximum power production from every roof size and shape. HIT® AC Series combines the module efficiency of Panasonic solar panels with the intelligence of Enphase microinverters. A built-in IQ 7X microinverter with Individual MPPT (Module-level Power Point Tracker) tracking helps deliver an all-in-one module that offers design flexibility, reduced installation time, and a higher ROI. Field-replaceable microinverter with no DC wire management required yields lower cost of ownership.