Field to drive growth of exclusive lithium-ion technology in marine, renewable energy and heavy industry sectors.
Richmond, B.C. (November 23, 2010) — Corvus Energy, the innovative leaders of a high-capacity lithium-ion battery technology, has named David Field as its Business Development Manager. Field will help drive Corvus Energy's rapid expansion in the lithium-ion-based technology market through customer-driven solutions in a variety of heavy industrial markets ranging from power backup, wind and hydro generation, high efficiency gantry cranes and offshore supply operations.

Corvus Energy's proprietary lithium-ion battery technology is the first to deliver scalable extreme energy output in a small weight and size that makes hybridization of large industrial machinery and large-scale storage for renewable energy sectors a reality. Field's experience in these industries will play a key role in building tailored solutions for company's growing list of customers in multiple categories.
"David has a crucial understanding of integration and real use of heavy power applications and he is well positioned to promote a new technology that will reduce industry's reliance on fossil fuels," said Brent Perry, CEO and president of Corvus Energy. "He'll be working heavily with the marine, transportation and renewable energy sectors."
Field has more than 30 years of experience in the transportation and shipping sector and is an expert in the technology surrounding unloading and handling of ocean-going shipping containers. He is skilled in the ongoing maintenance of Quay Side and Rubber Tired Gantry (RTG) Cranes in North America and is a knowledgeable resource in the green renewable energy industry.
Previously, Field has held several positions in the material-handling industry, including Senior Technology Consultant for D.G. Field Services, Inc., Senior Project Technologist for Matrikon, Inc. and a Technical Director for General Electric.
To date, the marine industry has been unable to take full advantage of hybrid or full electric propulsion technology due to the large size and weight of traditional lead-acid batteries. Corvus Energy's lithium-ion batteries are smaller, lighter and more powerful, and the battery chemistry and proprietary battery management system allows these batteries to last up to 10 times longer than lead-acid batteries.
About Corvus Energy:
Corvus Energy is based in Richmond, B.C. and is a 100 percent carbon neutral company that provides industrial-sized power in a compact, modular lithium-ion battery system to the commercial marine industry, ports machinery, remote community, off grid and grid energy markets. Its revolutionary battery packs have the capacity to output sustained power comparable to diesel engines in hybrid and full-electric vessels and vehicles. For more information on Corvus Energy, please visit www.corvus-energy.com or call (604) 227-2080.
Media Contacts:
Grant Brown, marketing director for Corvus Energy
Tel: (604) 227-0283; e-mail: gbrown@corvus-energy.com
Christina Erb, public relations specialist
Tel: (360) 313-7070, ext. 2; e-mail: christina@hayterpr.com
Featured Product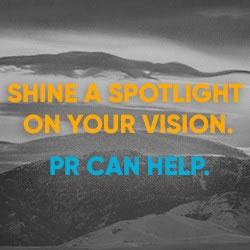 FischTank Marketing and Public Relations provides communications and marketing services to both start-up and established renewable energy companies. We provide media relations, content writing, digital/social media, and other marketing support to companies working in sectors spanning solar, LED lighting, energy storage, hydrogen, battery development and manufacturing, alternative fuels, and more. Our clients have been featured in top tier media including print, online and broadcast.