Through a new laboratory in Berkeley and outdoor test center at PV-USA in Davis, CA, PVEL's facilities will offer the industry's most accurate PV performance and reliability data
Berkeley, CA - March 1, 2011 - PV Evolution Labs (PVEL), an independent advanced photovoltaic testing laboratory, has secured two facilities in Northern California which will further its ability to provide the most comprehensive PV performance and reliability evaluation in the industry. PVEL launched operations, including laboratory services in Berkeley, CA and outdoor field testing in Davis, CA in February 2011.

An exclusive long-term agreement with PV-USA in Davis, CA will allow PVEL to utilize five acres of the historic institution's 90-acre site for independent measurements of energy yield and capacity factor in a commercially operating power plant. In a separate agreement, PVEL secured laboratory and office space alongside an 11,000 square foot outdoor yard space at the former Flint Ink factory at 1360 5th Street in Berkeley, CA.
"We are thrilled to locate our specialized solar panel test centers in close proximity to the heart of this country's clean technology community," said Jenya Meydbray, CEO of PVEL. "The cities of Davis and Berkeley have been consistently committed to developing a viable and thriving North American solar industry. These two locations allow us to provide the comprehensive solar panel performance and reliability assessment services critical to supporting the rapid scale up of this industry."
PVEL's PV-USA test center is a behind the fence, grid-connected, commercially operating solar power plant with a deep history in the US solar industry. One of the first solar plants in North America, Photovoltaics for Utility Scale Applications (PV-USA) was initially developed by PG&E to study the impact of high penetration solar on the electrical grid. The internationally recognized California Energy Commission (CEC) PTC rating was developed at this site; PTC refers to PV-USA Test Conditions. The PTC rating is recognized as a more realistic measure of PV output because the test conditions better reflect real-world conditions compared to the STC rating.
"In its roughly 25-year history, the PV-USA site has seen a wide variety of PV technologies, including concentrators, thin-film, crystalline silicon, and more," said Matt Cheney, CEO and Managing Director of CleanPath Ventures which owns and operates PV-USA. "PVEL's test center is the next chapter of this plant's contribution to the industry. The PVEL PV-USA test center will generate the invaluable independent data necessary for companies developing and deploying the latest solar technologies."
PVEL offers a wide range of specialized services in laboratory and outdoor environments, including energy yield evaluation, electrical performance, environmental conditioning, mechanical testing, and electroluminescence and thermal imaging. PVEL provides PV product developers, manufacturers, solar project financiers and other clients with the most accurate independent measurements of solar panel performance.
PVEL's labless model, based on the fabless manufacturing model, enables solar panel technology developers to focus on R&D without the need to build and manage complex and expensive in-house reliability testing facilities. As a non-competitive supply chain partner across the entire value chain, PVEL helps PV manufacturers accelerate photovoltaic product quality and time to market, while providing critical bankability data to solar industry investors.
About PVEL
Headquartered in Berkeley, CA, PV Evolution Labs (http://www.pvel.com) was founded on the principle that understanding solar panel performance and aging behavior through careful and rigorous testing is a fundamental aspect of safety, cost reduction, and reliability. For the growing solar R&D, certification, and financial services sectors, PVEL's secure, expert testing and validation services help companies increase PV quality while reducing time to market.
# # #
Featured Product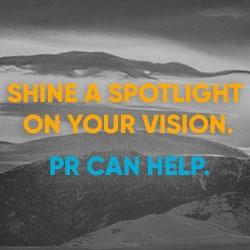 FischTank Marketing and Public Relations provides communications and marketing services to both start-up and established renewable energy companies. We provide media relations, content writing, digital/social media, and other marketing support to companies working in sectors spanning solar, LED lighting, energy storage, hydrogen, battery development and manufacturing, alternative fuels, and more. Our clients have been featured in top tier media including print, online and broadcast.