Solar cogeneration technology recognized by leading UK advisor for efficiency excellence
MOUNTAIN VIEW, Calif. – December 5, 2011 – Cogenra Solar®, a provider of distributed solar cogeneration systems and renewable energy service solutions today announced it has been honored as "Highly Commended" by the Greenbang 2011 Efficiency Awards. Selected by Greenbang research analysts and editors, Cogenra was recognized for its commercially proven success in driving impressive resource-saving efficiencies via its hybrid solar hot water and electricity solution.

In its second year, the Greenbang Awards celebrate the most forward thinking, innovative businesses and technologies creating a sustainable future. Cogenra was one of only four "Highly Commended" award recipients out of 11 categories total, spanning resource management, home and building efficiency and transportation technologies.
"We're pleased that a prestigious analyst firm such as Greenbang has chosen to highlight and honor the exceptional efficiency of our solar cogeneration technology," said Cogenra Solar CEO Dr. Gilad Almogy. "By producing both hot water and electricity, our system maximizes the energy yield of the sun, making a positive environmental impact while delivering dramatic energy and financial savings to customers around the world."
Cogenra's solar cogeneration technology generates five times more energy production than standard photovoltaics (PV), producing both hot water and electricity from a single array. Whereas PV technology alone captures only 15-20 percent of the sun's energy, Cogenra's solar cogeneration system collects up to 80 percent of the sun's incident energy. Capturing waste heat and converting it to heat allows solar cogeneration to offset three times more greenhouse gas emissions and deliver twice the financial savings on energy costs compared to standalone PV systems.
The Greenbang 2011 Efficiency Awards were presented to honorees at a special ceremony in London, UK on November 24, 2011.
About Cogenra Solar
Cogenra Solar is a distributed solar cogeneration company that combines photovoltaic and hot water collection to deliver low cost electricity and heat generation for commercial, industrial and institutional facilities. With the industry's first Heat & Power Purchase Agreement (HPPA), Cogenra offers clean, renewable energy below utility rates while reducing natural gas and grid-fed electricity consumption. Cogenra is located in Mountain View, California. Please visit www.cogenra.com for more information.
Press Contact
Katie Struble
Antenna Group for Cogenra Solar
Cogenra@antennagroup.com
Featured Product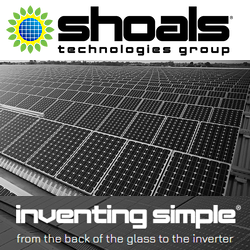 Inventing Simple® isn't just a slogan to us, it's a way of life. Using simple plug-and-play ideology, we revolutionized solar installations in 2003 with our Interconnect System™. Our harnessing system is now the gold standard EPC's use around the world. By using simple ideas, we are making solar energy a more affordable and clean power source for future generations.