Dr. Laner will be a speaker at the Environmental Conference SAVE the PLANET for waste management and recycling which will be held parallel to the exhibition in Sofia 28-30 March 2012. The event is organized by the company Via Expo – http://www.eco.viaexpo.com
David Laner has been working as a research associate at the Department for Waste and Resources Management at the Vienna University of Technology dealing with landfill aftercare and criteria to assess the long-term environmental risk associated with landfills. His main areas of research as a senior fellow are the environmental risk assessment of landfills and scientific-technical evaluation methods in waste management. Dr. Laner will be a speaker at the Environmental Conference SAVE the PLANET for waste management and recycling which will be held parallel to the exhibition in Sofia 28-30 March 2012. The event is organized by the company Via Expo – http://www.eco.viaexpo.com/

---
How the landfills are managed in Austria?
In Austria four classes of landfills are distinguished:
i) Landfills for excavated soil, ii) landfills for inert waste, iii) landfill for non-hazardous wastes (including: construction and demolition waste landfills, landfills for largely inorganic waste (e.g. bottom ashes from waste incineration), and landfills for pre-treated municipal solid waste with a residual amount of (slowly degradable) organic matter), and iv) landfills for hazardous wastes (which we don't have in Austria).
In Austria, municipal solid waste (MSW) cannot be directed directly to landfills, but needs to be treated before. Direct landfilling of MSW has been effectively banned in Austria since the beginning of 2009.
How to stimulate the recycling industry in the Region of South East Europe?
The investigation and characterization of waste streams is the basis to understand the potential resource value of waste materials. The knowledge about valuable resources in the waste and regulations concerning waste treatment before landfilling as well as waste-stream specific recycling goals can be an effective way to stimulate recycling activities in a region.
Source
Featured Product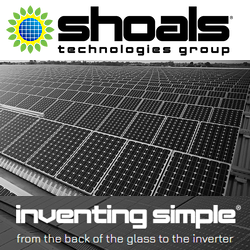 Inventing Simple® isn't just a slogan to us, it's a way of life. Using simple plug-and-play ideology, we revolutionized solar installations in 2003 with our Interconnect System™. Our harnessing system is now the gold standard EPC's use around the world. By using simple ideas, we are making solar energy a more affordable and clean power source for future generations.