School's solar energy curriculum will now include vBoost DC-to-DC converter modules
SAN JOSE and FREMONT, Calif., January 12, 2011 – eIQ Energy and Boots on the Roof today announced a partnership to introduce eIQ Energy's vBoost module technology to Boots on the Roof's solar photovoltaic (PV) training programs.

To start that process, eIQ Energy has contributed a dozen vBoost converter modules to the Boots on the Roof solar training program. Starting in January, this new equipment will be featured in the school's commercial PV construction training program and added to the design exercises in its commercial PV design course. By incorporating vBoost modules into the curriculum, Boots on the Roof students will gain valuable experience building systems with eIQ Energy's innovative Parallel Solar technology.
In traditional series architectures, underperforming solar panels can affect the electricity output of an entire system, like a bad bulb in a string of Christmas lights. With eIQ Energy's patent-pending Parallel Solar technology, panels are connected in parallel, allowing each panel to operate at its own peak performance while a vBoost module steps up the voltage to create a constant output that enables the system's inverter to run at optimal efficiency.
"We're excited to be adding eIQ Energy's vBoost modules to our training lab," said Dale Weber, lab manager at Boots on the Roof. "This technology increases energy harvest, while the simplicity of the Parallel Solar architecture significantly reduces installation time and material costs, making this a great product to train our students on."
"Parallel Solar represents the future of solar energy power management," said Oliver Janssen, eIQ Energy's chief business development officer. "We're pleased to be working with Boots on the Roof and that they are using our technology to train the next generation of solar energy contractors, electricians and designers on how to improve the overall economics of a solar power system."
About eIQ Energy
eIQ Energy, Inc. uses unique power management technology to make solar energy more effective and affordable. The company's Parallel Solar technology, built around the vBoost DC Parallel System, reduces overall system costs and enables a true parallel architecture, benefiting system designers, installers and operators. eIQ Energy was founded in 2007 with the principal goal of improving the performance and the return on investment for clean energy sources such as photovoltaic systems. Headquartered in San Jose, Calif., eIQ Energy's executive team combines sophisticated knowledge of power supply design, semiconductors and energy management with broad entrepreneurial skills. For more information, please visit www.eiqenergy.com.
About Boots on the Roof
Boots on the Roof offers a complete set of courses on the business and science of the renewable energy industry. With state-of-the-art facilities in Fremont, Calif. and Newark, N.J., it is the largest training provider for general contractors, electricians, plumbers, builders, sales professionals, construction managers and others who want to add renewable energy to their existing businesses.
Featured Product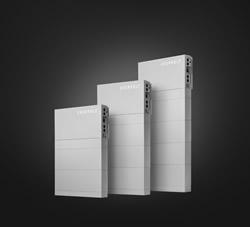 Extract maximum power production from every roof size and shape. HIT® AC Series combines the module efficiency of Panasonic solar panels with the intelligence of Enphase microinverters. A built-in IQ 7X microinverter with Individual MPPT (Module-level Power Point Tracker) tracking helps deliver an all-in-one module that offers design flexibility, reduced installation time, and a higher ROI. Field-replaceable microinverter with no DC wire management required yields lower cost of ownership.