Quality leader Fronius has been involved in solar electronics for 20 years. The experience accumulated during this period means new milestones are being set all the time.
Between May 9th and 11th 2012, Fronius will be presenting another milestone in photovoltaic inverters at Solarexpo in Verona, Italy. Two more attractive topics, the warranty and the Fronius Service Partner Programme, will also be at the centre of attention.

Fronius sets a new milestone: Fronius Agilo 100.0 central inverter
Fronius will be unveiling its new central inverter, the Fronius Agilo, at the Solarexpo in Verona. "The Fronius Agilo 100.0 is the first central inverter in this power category that can be completely installed, commissioned and maintained by the installer," explains Martin Hackl, head of the Solar Electronics division of Fronius International GmbH.
With an output of 100 kW, the three-phase device is ideal for industrial or commercial photovoltaic systems. Despite its high output, the 850 kg inverter is one of the most compact devices in its class. Unrivalled, integrated heavy-duty transport technologies provide a high degree of flexibility throughout the transport process, from delivery to positioning at the installation location.
The maximum efficiency rating of 97.2% guarantees highest yield levels. The Fronius Agilo is compatible with Fronius DATCOM, the data communications system for PV system monitoring. The equally new Fronius String Control 250/30 ensures that strings are monitored around the clock. Pre-production testing has already begun to ensure the stringent quality standards are met.
Extended warranty promotion
For 20 years, the Fronius Solar Electronics division has been synonymous with quality and experience. So we have decided to celebrate our twentieth anniversary by offering a special extended warranty promotion. The 20-year extended warranty on Fronius inverters is offered at half price throughout 2012.
This offer applies to all new Fronius inverters in the Fronius IG, Fronius IG Plus, Fronius IG TL and Fronius CL series installed from January 1st 2012 onwards. The extended warranty offer can be ordered from our usual distributors until December 31st 2012.
For further information, visit www.fronius.it/solarelectronics/terminidigaranzia_it.
The Fronius Service Partner Programme
The Italian subsidiary of Fronius is continuing its technical training programme, offering installers the chance of becoming qualified Fronius Service Partners who can provide technical assistance on our behalf: there are currently more than 350 Fronius Service Partners in Italy.
The aim of the Fronius Service Partner Programme is to transform installers into photovoltaics experts through appropriate training. The main focus of the training course is the replacement of PC boards: at the end of their training course, installers will be able to replace PC boards and other components of a PV system quickly and easily without having to replace the whole inverter. Fronius Service Partners will also be able to count on the support of our professional marketing and sales departments.
Featured Product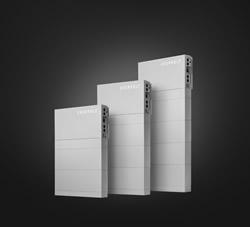 Extract maximum power production from every roof size and shape. HIT® AC Series combines the module efficiency of Panasonic solar panels with the intelligence of Enphase microinverters. A built-in IQ 7X microinverter with Individual MPPT (Module-level Power Point Tracker) tracking helps deliver an all-in-one module that offers design flexibility, reduced installation time, and a higher ROI. Field-replaceable microinverter with no DC wire management required yields lower cost of ownership.