tenKsolar a next generation solar company
Minneapolis, April 24, 2012

tenKsolar, a Photovoltaics (PV) solutions leader announced today the completion of its $15.5 Million financing round led by Hanwha of South Korea together with ESB Novusmodus of the United Kingdom, creating a global footprint for tenKsolar as a next generation solar company.
Hanwha owns a controlling stake in Hanwha SolarOne, a fully vertically integrated global provider of total solar energy solutions and a leading manufacturer of high quality photovoltaic materials, cells and modules.
ESB Novusmodus, is a major European cleantech fund backed by Irish state utility, ESB.
Dallas Meyer, Founder, President and CTO of tenKsolar, said, "We are pleased to have Hanwha as our global partner. Their worldwide presence together with the European partnership of ESB Novusmodus provides tenKsolar a truly strategic investor base as we fundamentally improve solar."
Chris Eberspacher, Global CTO of Hanwha Solar, said, "Hanwha is clearly committed to applying its expertise and resources across the broad PV value chain by actively investing in fundamentally differentiated, high-impact technologies. And as part of this endeavor, we highly value our partnership with tenKsolar in our combined efforts to develop and provide industry-leading products to our customers."
Robert Schrimpff, Partner of Novusmodus said, "We're very impressed with tenKsolar's innovative and holistic approach to achieving solar PV efficiency. It allows them to provide PV for at the lowest possible cost. At a time when the majority of the market is seeing negative gross margins, tenKsolar is able to be both highly cost competitive and profitable. We look forward to helping them grow."
According to tenKsolar CEO Joel Cannon, "We design solar PV to be a utility grade generation asset and we are out to revolutionize the delivery of solar energy. Highest reliability, lowest energy cost, complete safety, and built-in storage compatibility define tenKsolar systems."
About tenKsolar
www.tenksolar.com
tenKsolar offers high efficiency, high reliability systems for commercial rooftop solar with game changing safety features to protect against fire and shock risk. Its patent pending Cell Optimizing technology yields maximum solar output and multiple levels of redundancy to ensure long-term reliability. Founded in 2008, tenKsolar is headquartered in Minneapolis, Minnesota.
About Hanwha Solar
www.hanwhasolar.com
Hanwha Solar is a global provider of total solar energy solutions and leading manufacturer of silicon ingots, wafers and photovoltaic cells and modules. As the flagship company of Hanwha Group—a Fortune 500 company—Hanwha Solar offers value beyond its high-quality products by providing various value-added services such as joint-development, project funding and co-marketing. Hanwha Solar maintains a strong worldwide presence, with employees located throughout Europe, North America and Asia. It embraces environmental responsibility and sustainability, playing a major role in the voluntary photovoltaic recycling program and various community-development projects. Delivering top value to customers through fully-integrated solar solutions, Hanwha Solar's overriding goal is to set new standards in innovation and value by redefining what it means to be a vertically integrated company.
HSOL-G
About Hanwha Group
www.hanwha.com
Founded in 1952, Hanwha Group is a leading Korean business group with 56 domestic affiliates and 69 global networks in three major sectors of manufacturing/construction, finance and service/leisure. In 2011, Hanwha Group held assets of USD 87.7billion and total revenue of USD 31.6 billion. Putting strategic emphasis on renewable energies and global expansion, Hanwha Group has made successful advancements in solar energy, rechargeable batteries and biosimilars. Hanwha Group has also extended its global footprint in Europe, China, Southeast Asia, the Middle East and the United States.
About Novusmodus
www.novusmodus.com
Novusmodus LLP is an investment firm whose aim is to provide capital, support and knowledge to companies and projects in the renewable and cleantech sectors. It is based in London, Dublin and Munich, and has a European focus, but a global mandate.
It is the investment adviser to ESB Novusmodus, a €200m fund established by ESB, the leading Irish utility. Through this unique relationship, it has direct access to ESB's wealth of technical knowledge, engineering skills and commercial experience, the benefits of which it passes on to its investment partners.
Existing investments include Nualight, Airvolution, InTune Networks, Lumicity, SELC, Wind Energy Direct and Geothermal International.
Featured Product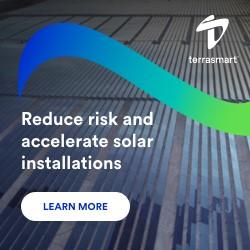 We push the limits in renewable energy, focusing on innovation to drive progress. Pioneering new solutions and ground-breaking technology, and smarter ways of working to make progress for our clients and the industry.