Investment From NRG Energy, GeoEye, and Flash Forward Ventures Will Fund Roll-out to Major Solar Energy Markets
BETHESDA, MD – June 5, 2012 – Geostellar, providers of advanced geomatic technology to accurately determine the value of solar energy generation for property owners, today announced an investment from strategic, financial and economic development sources including NRG Energy, Inc. (NYSE: NRG), GeoEye, Inc. (NASDAQ: GEOY), the State of Maryland and Flash Forward Ventures. The funding will accelerate the delivery of Geostellar's solar intelligence to homeowners and corporate facility managers who, for the first time, can easily evaluate the rate of return for on-site solar energy investments.

"In the past, the solar equation was too complicated," said David Levine, CEO of Geostellar. "We've simplified the operations that go into evaluating opportunities for solar energy, calculating the precise metrics that enable property owners to make informed decisions without the hassle."
The site assessment, system design and financial analysis processes for solar projects have traditionally been performed on an individual basis, placing a heavy burden on property owners. Geostellar optimizes a number of these processes through automation, including:
· Determining the slope and orientation of a rooftop or ground site
· Estimating the impact of shading from vegetation, structures and landscape on solar radiation
· Modeling power production based on site geometry and shading, as well as possible equipment configurations
· Applying utility rates and available incentives to determine solar cost savings
· Underwriting financing options such as leases, power purchase agreements and loans
· Securing permits and rebates from local authorities
Through its proprietary predictive algorithms, Geostellar allows site owners in active solar markets to easily determine key project factors including rate of return, potential electricity savings and environmental benefits. Using 3D simulation, Geostellar can model solar production and financial performance for the potential project site. The result is an accurate assessment of solar value for each property, including unbiased recommendations on equipment, financing and installation options. To extend coverage nationally, Geostellar will source remote sensing data from strategic investor GeoEye.
"Geostellar represents an opportunity for residential and commercial property owners to take control of their energy management, including generation, efficiency and storage," said Denise Wilson, Executive Vice President of NRG Energy and President, Alternative Energy Services. "Educating and informing the public on the solar value of their properties is an important first step in creating a thriving market for clean, green and renewable energy solutions."
Ms. Wilson and Richard Vague, Co-founder and former CEO of EnergyPlus, will join Jonathan Baker, Co-founder and Chief Strategy Officer of HelioSage; Rob Miller, Chairman and Managing Director of Flash Forward Ventures; and Mr. Levine on the Geostellar Board of Directors. Tony Frazier, Senior Vice President of Marketing from GeoEye will participate as a Board Observer.
"In recent years, Geostellar has served leading solar companies by reducing origination costs and creating operational efficiencies through big-data geomatics," Levine said. "We now have the opportunity to reach the property owners that can most benefit from solar and introduce them to the goods and services that will allow them to lower their electricity bills while contributing to environmental sustainability."
About Geostellar
By reducing the soft costs associated with solar energy projects, Geostellar brings distributed solar generation closer to grid parity and opens new markets across the United States. Through its proprietary predictive algorithms, the company offers access to the knowledge and guidance required for residential and commercial property owners to make smarter energy decisions and benefit from reduced electricity costs. For more information visit: http://www.geostellar.com, email info@geostellar.com, like us on Facebook or follow @geostella on Twitter.
About GeoEye
GeoEye is a leading source of geospatial information and insight for decision makers and analysts who need a clear understanding of our changing world to protect lives, manage risk and optimize resources. Each day, organizations in defense and intelligence, public safety, critical infrastructure, energy and online media rely on GeoEye's imagery, tools and expertise to support important missions around the globe. Widely recognized as a pioneer in high-resolution satellite imagery, GeoEye has evolved into a complete provider of geospatial intelligence solutions. GeoEye's ability to collect, process and analyze massive amounts of geospatial data allows our customers to quickly see precise changes on the ground and anticipate where events may occur in the future. GeoEye is a public company listed on NASDAQ as GEOY and is headquartered in Herndon, Virginia with more than 750 employees worldwide. Learn more at www.geoeye.com.
Featured Product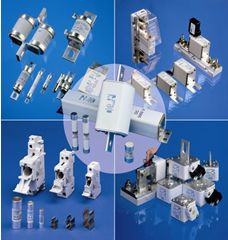 SIBA Fuses: your trusted source for all your circuit protection applications, from solar power to wind power. We are the world leaders in these applications and the most trusted name for your circuit protection needs. We have been working for over 70 years in semiconductor fuses, including ULTRA RAPID®, medium, and high voltage, standard European, miniatures, electronic fuses, and a wide range of DC rated fuses (24 VDC - 5000 VDC) for all types applications. We work with medium and high voltage fuses for protection of transformers, including submersibles, motors, medium and high voltage switchgear, compact substations, cable feeders, and high voltage capacitor circuits. New: Full line of PV UL Listed fuses and fuse holders. Contact us today for more information on our products and services.