2nd Annual Plant Shutdown and Turnaround Management organized by Fleming Gulf will provide a unique platform, that is designed to equip the turnaround team with the necessary skills for optimizing productivity and costs involved in carrying out an efficient plant turnaround.
26 July 2012: Plant Shutdown is an indispensable and vital element of maintenance management for any organization. Timely and regular asset management is instrumental in avoiding unexpected outages and losses.

According to a recent article featured on NASDAQ - "Exxon Mobil Corp. (XOM) reported an unplanned maintenance on July 11 at its refinery in Beaumont, Texas. The company did not specify which unit was being taken off line". The importance of a planned shutdown cannot be stressed enough. This gives rise to the most important question of all - What steps should companies undertake to assess, efficiently plan, and execute turnarounds?
Dr. Zulkipli Bin Ghazali, Senior Lecturer at the Center for Organizational and Cultural Studies of Oil and Gas Business at Universiti Teknologi PETRONAS- Malaysia, precisely points out that "Plant turnaround maintenance is a multi-faceted process comprising of three broad elements of engineering, business, and organisation. It has significant impact to the bottom-line of the company. As such successful performance of the turnaround maintenance implementation is not an option. Turnaround philosophy provides the underpinning thoughts meant to guide the process of implementation of the turnaround maintenance. It reflects the commitment of the company to ensuring reliable and efficient operations".
The 2nd Annual Plant Shutdown and Turnaround Management, to be held from 9 - 11 October 2012, at Sharq Village in Doha – State of Qatar, stages a platform for TAR professionals to equip themselves with the necessary skills for optimising productivity and costs involved in carrying out an efficient plant turnaround. The tailor-made Technical Interactive Worksops will essentially dwell on challenges related to identifying the key improvement areas, analysing them and devising solutions to overcome the same.
Featuring workshop leaders from across the globe, the event will host technical sessions covering topics like Plant Turnaround philosophy, Work package development, Workface planning, The role of Knowledge management and The 13 steps of the Critical Operations STO Support System. Participating companies include Qatar Petroleum, BP, Qatargas Operating Company Ltd , Saudi Arabian Fertilizer Company (SAFCO) , Gulf Of Suez Petroleum Co. and ADCO among others.
About Fleming Gulf Conferences
Founded in 2005, Fleming Gulf is young, dynamic and has fast become one of the leading providers of business intelligence through industry specific conferences, webinars and skills enhancement training courses. Our goal is to link professionals and provide them with commercial acumen, business investment contacts and a world of opportunities. Our reach is global-spanning serving organisations in the Middle East, Asia, Africa, Europe, and as far as Latin America. Fleming Gulf delivers the most comprehensive business events by leveraging our network of industry influencers with specialist knowledge to provide organisations the winning edge that makes a difference in their decision making in today's competitive business landscape. Through our live and on-demand webinars, class-sized intensive certification courses, highly focused niche conferences and large scale summits, Fleming Gulf has brought together nearly 100,000 professionals representing industries including HSE, oil & gas, utilities, life sciences, mining, construction, HR, transport & logistics, finance, telecom & IT, aviation and marketing. We are committed to provide our partners - speakers, delegates, exhibitors, sponsors and supporters - a unique learning experience where they can find stimulating topics, engaging conversations and meet the biggest names within their field.
Media Contact
Ajay Nimbalkar
Marketing Executive
T : +971-4-6091570
E : ajay.nimbalkar@fleminggulf.com
keywords: STO, TA, turnaround, TAR, outage, shutdown, procurement, planning, breakdown, maintenance, budget, inspection, process, audit
Featured Product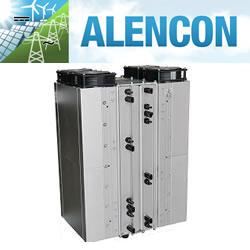 Alencon Systems is the premier manufacturer of high power, high voltage DC:DC optimizers for alternative energy applications including solar, battery energy storage, Microgrids, Fuel Cells and Electric Vehicle charging. Alencon's DC:DC converter offerings include the SPOT, BOSS and CUBE series DC:DC converters. The SPOT is a modular, uni-directional DC:DC solution ideal for solar applications. The BOSS is a modular, bi-directional unit for use with battery energy storage. The CUBE is a monolithic DC:DC converter which is available in both uni-directional and bi-directional modalities. Pictured above, is the Alencon SPOT.