New Sunmodule solar panel features industry-leading power density in 60-cell format
HILLSBORO, Ore., Sept. 10, 2012 – SolarWorld, the largest U.S. solar manufacturer for more than 35 years, will debut its 270-watt-peak Sunmodule solar panel this week at the trade show Solar Power International (SPI) in Orlando, Fla. Made in America, at SolarWorld's headquarters manufacturing plant in Hillsboro, the 270-watt mono-crystalline solar panel taps advanced light-capture and energy-conversion technologies to achieve industry-leading power density in a 60-cell format.

"The 270-watt Sunmodule solar panel is the result of our steady investment of time, money and human ingenuity in research, development and capital upgrades, both in Oregon and Europe, and further elevates SolarWorld as a global solar-technology leader," said Gordon Brinser, president of SolarWorld Industries America Inc. "With its innovative use of new technologies and production-process breakthroughs, our 270-watt module securely positions SolarWorld at the forefront of performance."
The light-capture and energy-conversion technology platforms underlying SolarWorld's 270-watt solar panel combine numerous advances in materials, process and design to achieve the industry's highest levels of energy output. These advances include using more advanced technology on the front of the cell to convert more light into electricity, modifying the back of the cell to increase electrical conductivity and adding anti-reflective glass coatings that transmit more light while withstanding environmental degradation. Deploying these technology platforms, SolarWorld has boosted its power density from 250-watt-peak to 270-watt-peak in less than 12 months. The 270-watt Sunmodule, along with a 265-watt product, will debut this week at SPI for purchase beginning, respectively, in December and October.
"
SolarWorld is among the first manufacturers to bring 60-cell solar panels to market at these power densities," said Kevin Kilkelly, president of SolarWorld Americas, the company's commercial arm. "Other manufacturers who promote a 270-watt module have done so in a 72-cell configuration, which requires more mounting hardware, area and labor and can increase the total cost of a solar installation."
The 270-watt and 265-watt Sunmodule solar panels come with the same high quality, performance and reliability that customers have come to expect from SolarWorld, including a 25-year linear warranty and 10-year product workmanship warranty, both consumer protections which the company pioneered. The new solar panels feature a versatile frame accommodating both top-down and bottom-up mounting, eight possible grounding locations and extended cable lengths for easier installation.
The 270-watt and 265-watt solar panels will be on display at SolarWorld's booth, No. 1301, in Hall A of the Orange County Convention Center's West Building. More information on the 270-watt and 265-watt Sunmodule solar panels is available online.
About SolarWorld (www.SolarWorld.com)
SolarWorld (ISIN: DE0005108401) is a worldwide leader in offering brand-name, high-quality, crystalline silicon solar-power technology. The company's strength is its fully integrated solar production. From silicon as the raw material through wafers, cells and panels all the way to turn-key solar systems of all sizes, the group combines all stages of the solar value chain. The central business activity is selling high-quality panels into the installation and distribution trades and wafers to the international solar cell industry. Group headquarters are located in Bonn, Germany, with sales sites in Singapore, South Africa, Spain, France as well as in the U.S. state of California. The group's largest production facilities operate in Freiberg, Germany, and Hillsboro in the U.S. state of Oregon. Sustainability is the basis of the group strategy. Under the name Solar2World, the group supports community aid projects using off-grid solar-power solutions in developing countries, exemplifying sustainable economic development. Worldwide, SolarWorld employs about 3,300 people. SolarWorld AG has been quoted on the stock exchange since 1999 and today is listed on, among others, the TecDAX and ÷koDAX as well as in the sustainability index NAI.
Featured Product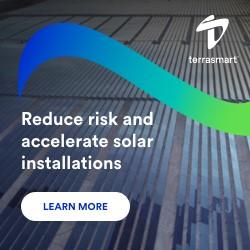 We push the limits in renewable energy, focusing on innovation to drive progress. Pioneering new solutions and ground-breaking technology, and smarter ways of working to make progress for our clients and the industry.