Alliance of business leaders react to fuel coalition report criticizing standards that would cut California's oil dependence & develop clean energy resources, jobs
Today Susan Frank, Director of the California Business Alliance for a Green Economy, issued a statement in response to news that Fueling California – an oil company-funded coalition of petroleum fuel providers and large commercial fuel users – issued a report critical of the state's Low Carbon Fuel Standard:

The timing of this report and its conclusions demonstrate just how far removed from reality and Californians opponents of clean energy policies really are. On today of all days, September 11th, when the nation is starkly reminded of the dangers of our dependence on foreign oil, an oil company-funded coalition issued a report critical of the state's efforts to diversify our energy resources and curb our use of oil and other dirty fuels through our state's Low Carbon Fuel Standard.
Once again, oil companies and their friends are making sky-is-falling claims, saying that the standard sets the goal posts too far in the distance and the costs are too high. I believe that on this day, all Americans understand that the cost of cutting our oil use—in terms of dollars and American lives—is much lower than the cost of remaining dependent on OPEC to fuel our economy.
This brief and its timing demonstrate that clean energy opponents truly have a tin ear when it comes to what California business leaders want and need.
The facts:
*A Public Policy Institute of California (PPIC) report shows 79 percent of Californians say they support requiring fuel providers to reduce the carbon intensity of transportation fuels by at least 10 percent by the year 2020.[i]
*A report by six leading U.S. research institutions found that a national Low Carbon Fuel Standard would help insulate the U.S. economy from global oil price spikes and save consumers $411 billion annually by 2035 from increased consumption of clean fuels and lower fuel prices overall.[ii]
*For decades, Californians have been at the mercy of global oil prices and today we are paying more than $4 per gallon.
*A report by E2 finds that there is sufficient, proven advanced biofuels technology to meet California's LCFS and the national Renewable Fuel Standard and advanced biofuel production capacity continues to grow.
*By 2015, the industry has the potential to produce 1.6 billion to 2.6 billion gallons of clean, renewable fuel to meet standards.
*At least 27 new or retrofitted biofuel refineries are expected to come online by 2015 to meet potential demand; three will be located in California, with an additional two demonstration facilities in the state. California is already home to eight major advanced biodiesel facilities.
*Nationally, between 18,407 and 47,700 new jobs could be created by the growth in the biofuels industry if state standards in California and other states and the federal Renewable Fuel Standard are implemented as planned, according to the E2 report.[iii]
The Low Carbon Fuel Standard provides lasting and consistent market incentives for investment in clean, next-generation transportation fuels. This investment will fuel innovation, new job creation and economic stability in California.
To interview Susan Frank, Director of the California Business Alliance for a Green Economy, call 650.400.0423.
Featured Product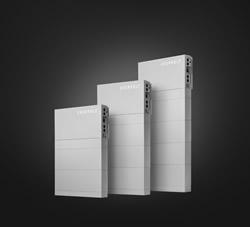 Offer homeowners best-in-class solar and energy storage in one money-saving bundle. Panasonic's new EverVoltâ"¢ Series modules come in 350W, 360W, 370W & 380W models and work seamlessly with their EverVolt battery storage - all warrantied by one of America's most trusted brands.