The company launched this pioneering programme back in 2011. Following the programme's big success, it is available now to all Qualified Installers in Europe.
PROINSO PLUS offers more benefits to installers because it is a loyalty scheme with points redeemable for leading brand gifts on http://iqplus.proinso.net.

• Installers earn points on every purchase they make and can redeem them for gifts they can find in a catalogue whose sections are Home, Computers, Travel and Leisure, Experiences, Fashion and Accessories, and so on.
• PROINSO PLUS is just one of PROINSO's many initiatives – PROINSO Solar Catalogue, PROINSO Solar Training School or Sigma Solar, among others.
10 October 2012. PROINSO, a multinational company that supplies modules, solar kits, inverters, structures and trackers, solar solutions for urban applications in public areas, vehicle recharging stations, self-consumption installations, stand-alone PV systems and monitoring systems, has recently made its PROINSO PLUS loyalty programme available throughout Europe.
This pioneering loyalty scheme was launched in Italy in 2011. It was so successful that it will now reward all Europe-based Qualified Installers.
With PROINSO PLUS, installers earn points with every purchase they make. Frequent buyer points are redeemable for leading brand gifts, which can be seen in a special section on the PROINSO website: http://iqplus.proinso.net. At this site Installers can check their points – updated every month to include new purchases –, redeem them in real time and accumulate enough points to redeem them for the prize they choose.
Qualified Installers earn one point for every €250 spent. They can choose gifts for 500 to 12,000 redeemable points from categories such as Home, Leisure, Technology, Fashion and Accessories or Experiences, including cruises, trips to Dubai, and more.
Every month, the catalogue in the PROINSO PLUS programme adds new products from leading brands like Bulgari, Emporio Armani, Montblanc, Omega, Breitling, Sony, Apple, Philips o Nespresso.
PROINSO PLUS is just one of the company's many initiatives:
PROINSO Solar Catalogue is an innovative reference tool providing thorough technical information on the main products from leading brands in the solar PV power industry. The catalogue has more than 440 pages with over 500 datasheets of the products supplied by PROINSO from more than 32 leading brands.
PROINSO SOLAR TRAINING SCHOOL, for the official ongoing training of installers, which holds cooperation agreements with leading international learning centres based in different countries.
SIGMA SOLAR, an online tool Installers can use to create 100% personalised catalogues.
ABOUT PROINSO www.proinso.net
PROINSO specialises in the supply of modules, inverters, fixed structures and trackers for PV solar stations. As at the end of 2011, the company had delivered a total 1,115MW around the world, a record high that turns it into one of the world's leaders in the sector, and the International Network of Qualified Installers, currently comprising more than 2,200 members, played a key role in this achievement.
With international markets accounting for 88% sales, PROINSO has offices in Spain, Germany, Greece, Italy, USA, Great Britain, France, Canada, China and the Czech Republic. Recently, the company set up branches in Australia, India and Thailand to strengthen its presence in Southeast Asia.//
Featured Product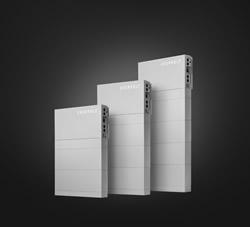 Extract maximum power production from every roof size and shape. HIT® AC Series combines the module efficiency of Panasonic solar panels with the intelligence of Enphase microinverters. A built-in IQ 7X microinverter with Individual MPPT (Module-level Power Point Tracker) tracking helps deliver an all-in-one module that offers design flexibility, reduced installation time, and a higher ROI. Field-replaceable microinverter with no DC wire management required yields lower cost of ownership.