Firestone Building Products demonstrates commitment to green building with sustainable building products at Booth 1201S
INDIANAPOLIS (Nov. 14, 2012) – Firestone Building Products Company, LLC, a leading manufacturer and supplier of a comprehensive "Roots to Rooftops" portfolio of products, is demonstrating its commitment to green and sustainable building performance solutions at Greenbuild 2012, November 14 – 16 in San Francisco. Greenbuild is a leading conference and expo that brings together industry leaders, experts and professionals dedicated to sustainable building.

Contractors, architects and other professionals can visit Booth 1201S to learn about Firestone Building Products' comprehensive solutions, and how the company tailors its products and systems to meet individual customer needs as well as building requirements. The company will feature the following:
SkyScape™ Vegetative Roof System
A literal "green roof," SkyScape Vegetative Roof System provides a variety of benefits important to a sustainable building:
· Serves as an insulating layer to help reduce building heating and cooling costs
· Protects the roofing material from UV and heat stress degradation
· Mitigates wind uplift
· Extends the service life of the underlying roof system
· Improves storm water management
· Enhances air quality resulting from the conversion of carbon dioxide to oxygen and decreased ambient air temperature, which in turn reduces heat-island effect
· Qualifies for up to a 30-year Firestone Red Shield™ Warranty
· Contributes to LEED® certification
Environmental Passive Integrated Chamber (EPIC Chamber™) System
The EPIC Chamber System is an on-site water management and reuse system designed to collect, filter, retain and distribute water below ground at the source. Combining passive subsurface irrigation, water storage and filtration into a single, customizable solution, the EPIC Chamber System utilizes capillary rise and gravity to manage and direct water resources. It's an ideal solution to control the discharge of stormwater run-off from roads, parking lots, roofs and other hardscapes. Benefits of the EPIC Chamber System include:
· Recycles graywater onsite for sub-surface irrigation
· Minimizes the amount of pollutants entering the groundwater
· Decreases a facility's reliance on municipal water supplies and eliminates the need for open retention ponds
· Irrigates 50 – 85 percent less potable water than traditional overhead irrigation
· Contributes to LEED certification
SunWave™ Daylighting System
This is a premium daylighting product featuring a double-glazed, acrylic, prismatic layered dome that provides the highest visible light transmittance with superior distribution. Over 4,000 tiny prisms per square foot refract, direct and diffuse sunlight into thousands of micro sunbeams, which may replace indoor electrical lighting up to 70 percent during the day. The SunWave Daylighting System also catches up to 20 percent more light at low angles than standard shapes. The system is available in six standard sizes and may be covered under the Firestone Red Shield Warranty.
SunWave™ SMRT Daylighting System
The SunWave SMRT Daylighting System is a premium solution for the commercial roofing industry, providing increased productivity and durability while reducing operating costs. The system uses mirrors and satellite technology to allow electrical lights to be shut off up to 70 percent of the day.
PLATINUM PV™ Program
With the PLATINUM PV Program, Firestone Building Products pairs its roofing systems with industry leading photovoltaic (PV) technology to provide a comprehensive rooftop solar installation that minimizes risk and maximizes investment. Firestone Building Products is equipped to reduce the potential for leaks and provide a more durable platform under all types of PV systems, including: racks, ballasted racks, penetrating rack PV systems and adhered PV module ("thin-film") systems.
About Firestone Building Products Company, LLC (www.firestonebpco.com): Firestone Building Products Company, LLC is a leading manufacturer and supplier of a comprehensive "Roots to Rooftops" portfolio of products for commercial building performance solutions. By taking the entire building envelope into consideration, Firestone tailors solutions to individual customer and project needs for roofing, wall and specialty product systems. Headquartered in Indianapolis, Ind., the company also offers outstanding technical services, an international network of roofing contractors, distributors and field sales representatives, and superior warranty protection. Products include: commercial roofing systems, roofing accessories, green roofing systems, photovoltaic and daylighting systems, vegetative roofing systems, metal wall panels, insulation, cavity wall construction, pond liners and geomembranes and stormwater management solutions.
Featured Product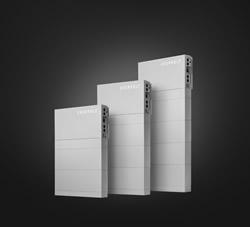 Offer homeowners best-in-class solar and energy storage in one money-saving bundle. Panasonic's new EverVolt™ Series modules come in 350W, 360W, 370W & 380W models and work seamlessly with their EverVolt battery storage - all warrantied by one of America's most trusted brands.