Fuel Cells 2000 has released "The Business Case for Fuel Cells 2012: America's Partner in Power."
(Washington, DC – December 3, 2012) Leading companies continue to move the fuel cell industry forward, purchasing more than 32 MW of stationary fuel cell systems and 1,100 fuel cell forklifts for U.S. facilities in the past year alone. Several are relying on fuel cells to help provide reliable power to major data centers and communications hubs.

"The Business Case for Fuel Cells 2012: America's Partner In Power," a new report released today by Fuel Cells 2000, a non-profit organization based in Washington, D.C., profiles companies achieving both economic and environmental benefits with fuel cell deployments as part of overall sustainability plan. Fuel cells are the perfect silent partner, quietly bolstering efficiency and reliability without harmful emissions, and work in tandem with other technologies, including renewable such as solar, wind and biogas, and conventional ones such as natural gas and batteries, as part of a comprehensive energy portfolio.
Many companies are becoming repeat fuel cell customers, purchasing additional systems after experiencing benefits and savings. The leaders are AT&T, with more than 17 MW either installed or on order for 28 sites in Connecticut and California; Walmart, with 26 stores in California powered by fuel cells and 3 facilities in North America using fuel cell forklifts; and Sysco, with more than 700 fuel cell forklifts deployed at seven facilities in the U.S., with hundreds more on order.
"Fuel cells have many benefits that collectively help boost a company's productivity – from longer lasting fuel cells for materials handling; stationary units powering through blackouts and hurricanes; to pairing with other technologies to achieve high efficiency and complete grid independence," , says Jennifer Gangi, program director, Fuel Cells 2000. "All of the fuel cells referenced in the report were manufactured in the U.S., by U.S. companies, another way the fuel cell industry bolsters the economy."
This new report is third in the series. The 2010 and 2011 reports profiled 62 well-known companies using fuel cells for backup or primary power, or materials handling. The companies in those reports have purchased or deployed more than 45 MW of stationary power and 2,000 fuel cell-powered forklifts.
To download the full free report, please go to http://www.fuelcells.org/wp-content/uploads/2012/12/FC-Business-Case-2012.pdf.
Featured Product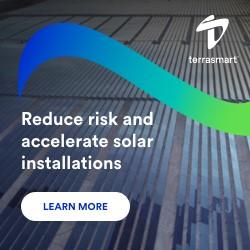 We push the limits in renewable energy, focusing on innovation to drive progress. Pioneering new solutions and ground-breaking technology, and smarter ways of working to make progress for our clients and the industry.