The Council is also concerned Wanxiang will share A123's technology with the Chinese military if the sale is approved.
WASHINGTON--The Strategic Materials Advisory Council today praised the actions of Senators and Congressmen who expressed serious concern over the potential sale of the battery company A123 Systems. The bipartisan group of lawmakers urged the Committee on Foreign Investment in the United States (CFIUS) to carefully review the acquisition bid made by Chinese automotive company, Wanxiang Group Corporation.

"The Council is encouraged by three different letters in which 24 Members of Congress expressed economic and national security concerns over the potential transfer of advanced battery technology to the Chinese," said Dean G. Popps, former Army Acquisition Executive (AAE) and Council Co-Chair. "These letters demonstrate that Congress truly comprehends the grave consequences of the sale of A123 to Wanxiang."
Last week the Strategic Materials Advisory Council sent a letter to Secretary Geithner warning that, "[t]his transaction would no doubt result in the loss of American jobs and the transfer of technologies critical to our nation's infrastructure and military hardware to China."
Last week nine Senators wrote Treasury Secretary Timothy Geithner, Defense Secretary Leon Panetta, Energy Secretary Steven Chu and Homeland Security Secretary Janet Napolitano, warning that A123's cutting-edge battery technology, used in U.S. military contracts, is also used in power grid and telecommunication applications. The bipartisan letter was signed by Senators Rob Portman (R-OH), Sherrod Brown (D-OH), Richard Durbin (D-IL), Ron Johnson (R-WI), Herb Kohl (D-WI), Tom Carper (D-DE), Chris Coons (D-DE), Mike Johanns (R-NE) and Senator-elect Tammy Baldwin (D-WI).
In a letter earlier this month, members of the Michigan congressional delegation wrote to a similar group of cabinet officials stating, "Given the need to preserve the integrity of domestic intellectual property and manufacturing crucial to our national defense and at the height of ongoing Chinese attacks on critical infrastructure in the United States, we believe it prudent that CFIUS examine Wanxiang's bid with the utmost scrutiny." The bipartisan Michigan letter was signed by Senators Carl Levin (D) and Debbie Stabenow (D), along with Congressmen John Dingell (D), Bill Huizenga (R), Dan Benishek (R), Gary Peters (D), Mike Rogers (R), Sander Levin (D), Candice Miller (R), John Conyers (D), Dale Kildee (D), David Curson (D), and Hansen Clarke (D).
One of the first congressional letters to Secretary Geithner of concern was sent by Senators Chuck Grassley (R-IA) and John Thune (R-SD) in early November. It raised a number of questions over the potential sale of A123 to the Chinese. In a statement accompanying the letter, Senator Grassley said, "This review by the Committee on Foreign Investment in the United States is the last line of defense. Without that intervention, the benefit of U.S. taxpayer dollars and military technology might go right to China. That can't stand."
In its letter, the Council noted, "For over thirty years, China has pursued an overt economic strategy of acquiring both natural resources and promising technologies. This strategy creates Chinese dominance of entire supply chains for selected materials and related technologies. Allowing Wanxiang to acquire A123 Systems would continue this trend and make the U.S. dependent on an unreliable foreign source for yet another critical defense component. For example, China has a near monopoly of rare earth production that allows it to manipulate the supply for a range of defense and renewable energy products, including nickel-metal hydride battery production. The U.S. must not allow China to acquire a similar position with A123's lithium-ion battery technology and dominate its supply chain as well."
The Council is also concerned Wanxiang will share A123's technology with the Chinese military if the sale is approved.
A123 manufactures advanced lithium-ion batteries that provide critical electrical storage for various applications, including civilian and military vehicles, renewable energy sources, and deployable power systems. Recognizing the strategic importance of this capability, the U.S. Government has awarded nearly $250 million in stimulus grants to A123 Systems and the Department of Defense entered into multiple research and development contracts with the company.
The Council called on CFIUS to oppose this proposed acquisition to protect U.S. economic and national security interests. Their letter notes that typical risk mitigation would be ineffective, as any transfer of intellectual property could be reverse-engineered.
On November 30, U.S. Secretary of Energy and member of CFIUS Steven Chu announced the establishment of a new Batteries and Energy Storage Hub led by Argonne National Laboratory in Lemont, Ill. Secretary Chu hopes the effort will strengthen U.S. economic security by "reducing our oil dependence, upgrading our aging power grid, and allowing us to take greater advantage of intermittent energy sources like wind and solar."
In an interview with the Chicago Tribune following the announcement, Secretary Chu said, "You have to be in this game. If you say, 'No. There's a chance we're going to fail, therefore we'll let Japan, Korea, Germany, China, you name it, own this space,' then we will have failed."
All correspondence is available on the Council's website.
About the Council
The Strategic Materials Advisory Council is a coalition of former U.S. Government leaders and industry experts who have significant experience with strategic and critical materials through decades of service in the public and private sector. The Council was formed with the clear objective to promote policy solutions that ensure continued access of both U.S. industry and military to those materials needed to support a robust 21st century economy and military.
Featured Product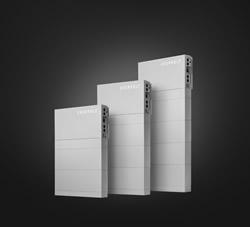 Offer homeowners best-in-class solar and energy storage in one money-saving bundle. Panasonic's new EverVolt™ Series modules come in 350W, 360W, 370W & 380W models and work seamlessly with their EverVolt battery storage - all warrantied by one of America's most trusted brands.