Turbines aged 10 years or over are found to experience an O&M cost increase of up to 25% (Wind Energy Updates EOW Options Report 2012), resulting in owner/operators being forced to analyse their post-warranty strategy and fully assess their O&M options.
This comes as a record $40 billion worth of wind projects are due to leave their warranty phase in 2013, placing O&M managers and asset directors under pressure to ensure they hit projected yield targets with a consistently low OPEX. With many US wind farms approaching the end of their warranty phase, there has been a surge in interest in the strategies and technology to maximise wind yield post warranty. Keeping OPEX costs low is notoriously difficult with older windfarms, but this doesn't deter many operators from leaving the comfort of an OEM warranty service package. "There are numerous success stories in this area", points out Joe Dalton Asset Operations Manager at leading UK operator Mainstream Renewable Power. It is essential that personnel are equipped with the appropriate skill sets, however.

Wind Energy Update's 5th O&M Summit (9-10 April, Dallas) takes place with an exclusive focus on defining a post-warranty maintenance strategy from both a commercial and a technical viewpoint. With insight from E.ON, EDF, GL Garrad Hassan and many more, it is exclusively designed for O&M and asset managers seeking to maintain and improve energy yield in post-warranty wind projects.
Featured Product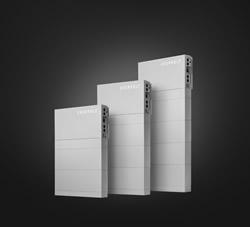 Offer homeowners best-in-class solar and energy storage in one money-saving bundle. Panasonic's new EverVolt™ Series modules come in 350W, 360W, 370W & 380W models and work seamlessly with their EverVolt battery storage - all warrantied by one of America's most trusted brands.