SolarCity (IBS Booth N1155) Features the 'Net Zero' Home Concept at the 2013 NAHB International Builders Show in Las Vegas
2013 NAHB International Builders Show

LAS VEGAS--SolarCity (Nasdaq: SCTY), a leading provider of clean energy, is promoting energy efficient homes by featuring the 'Net Zero' model home concept to the homebuilding industry at this year's International Builders Show (IBS) hosted by the National Association of Home Builders (NAHB). SolarCity powered The New American Home, a green model home designed by Blue Heron and available for a free visit exclusively to IBS attendees. The New American Home runs on solar power generated by 56 solar panels that create more energy than the home needs in a year making it an ideal 'Net Zero' home for today's homeowners.
SolarCity helped change the way consumers can access energy by providing cleaner energy directly to homeowners and businesses for less than they spend on their utility bills. The company launched its Homebuilder Partner Program to incorporate solar in new residential construction and dramatically lower a homeowner's energy costs by allowing them to generate their own clean power. SolarCity's installations for new homebuilder construction grew by more than 350 percent from year 2011 to 2012. The company has formed partnerships with more than 30 national and regional homebuilders in 100+ communities across the U.S., including Trilogy by Shea Homes, Taylor Morrison, and many more.
At this year's IBS show, SolarCity is exhibiting at Booth N1155 in the North Hall of the Las Vegas Convention Center (LVCC). The company is also sponsoring 'Green Day' that will put the spotlight on sustainable building practices through an educational speaker series. SolarCity welcomes IBS media and attendees to meet with us and attend one of our participating sessions, listed below.
January 22-24
9:00 am-5:00 pm
Visit us at the show! SolarCity Exhibitor Booth# N1155, North Hall, LVCC
SolarCity reps will be available to speak with you every day during the IBS show.
January 22-24
7:30 am–5:00 pm
Tour 'The New American Home' – the latest in green homebuilding!
Blue Heron and SolarCity have created Net Zero model home. The home's 56 solar panels generate 12 kilowatts of electricity which allow the house to create more energy than it uses in a year, making it a "Net Zero" home.
IBS attendees can tour The New American Home daily via free shuttle buses departing every half hour. Visit Booth C20, Hall C for tickets and details.
January 23
10:30-10:45 am
Attend the SolarCity Presentation – 'The Future of Solar: How it Impacts Your Bottom Line & Homebuyer Satisfaction'
SolarCity presents to homebuilders latest trends and how adoption of solar with new construction can sell more homes and appease the homebuyers.
Presenter: Walter Cuculic, National Manager of Builder Programs, SolarCity
Where: Green Day Live Stage, North Hall, LVCC
January 23
3:30-5:00 pm
Attend the show's Industry Panel – 'Green Building: Beer and Banter'
Green homebuilding experts will discuss best practices and how to communicate the value of green to buyers and others. After the panel, stay for beer to network and mingle with the panelists and attendees.
Panelist: Walter Cuculic, National Manager of Builder Programs, SolarCity
Where: Green Day Live Stage, North Hall, LVCC
About SolarCity
SolarCity® (NASDAQ: SCTY) provides clean energy. The company has disrupted the century-old energy industry by providing renewable electricity directly to homeowners, businesses and government organizations for less than they spend on utility bills. SolarCity gives customers control of their energy costs to protect them from rising rates. The company offers solar power, energy efficiency and electric vehicle services, and makes clean energy easy by taking care of everything from design and permitting to monitoring and maintenance. SolarCity signs a new customer every five minutes. Visit the company online at www.solarcity.com and follow the company on Facebook & Twitter.
Featured Product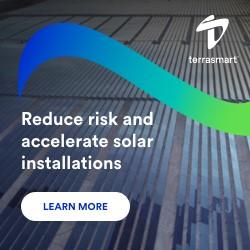 We push the limits in renewable energy, focusing on innovation to drive progress. Pioneering new solutions and ground-breaking technology, and smarter ways of working to make progress for our clients and the industry.