Morgan Ceramics receives First Solar, Inc.'s 2012 NOVA award for outstanding supplier performance.
Morgan Ceramics is pleased to announce that it is a recipient of First Solar, Inc.'s 2012 NOVA award for outstanding supplier performance, presented at First Solar's annual Supplier Recognition Day, held in Phoenix, AZ.

The organization has been supplying advanced materials to First Solar for over ten years and on presenting the award, First Solar highlighted Morgan Ceramics for their help in substantially improving critical materials processing.
Morgan Ceramics' global footprint enables them to support First Solar in their initiatives worldwide, and its diverse product portfolio allows them to supply many different products to First Solar. These products come with comprehensive engineering support, allowing First Solar to overcome some very challenging issues. Additionally, Morgan Ceramics supply services cover the entire product lifecycle, from prototype to production volume.
"We are honored to have received this award," said Jerry McConvery, General Manager for Morgan Technical Ceramics, Fairfield, one of the sites which supply First Solar. "We value our excellent relationship with First Solar, and look forward to continue providing them with the materials to help the company achieve its goals."
For further information, please contact:
Kristin Nugent, 617-367-0100 x148
Kristin.nugent@mgr1.com
Scott Bentley, +44 (0) 1299 872217
Scott.bentley@morganplc.com
About Morgan Technical Ceramics
Morgan Technical Ceramics manufactures components and sub-assemblies using an extensive range of materials, including structural and piezoelectric ceramics, dielectrics, braze alloys, and specialist coatings. It works with manufacturers' design and R&D teams at local, national and international level on projects from concept and feasibility studies through prototype development to full production. The business employs some 2,500 people and has 23 manufacturing sites worldwide across Europe, the US, Mexico, China and Australia.
Morgan Technical Ceramics is a business within the Morgan Ceramics Division of The Morgan Crucible Company plc, one of the world's leading advanced materials companies. The company specializes in the design, manufacture and marketing of ceramic and carbon products which are used in a wide range of applications, from transport and telecommunications to fire protection and medical instruments. Morgan Crucible is listed on the London Stock Exchange in the engineering sector.
For more information on Morgan Technical Ceramics visit www.morgantechnicalceramics.com or contact one of our sales offices below:
About First Solar:
First Solar is a leading global provider of comprehensive photovoltaic (PV) solar systems which use its advanced thin-film modules. The company's integrated power plant solutions deliver an economically attractive alternative to fossil-fuel electricity generation today. From raw material sourcing through end-of-life module collection and recycling, First Solar's renewable energy systems protect and enhance the environment. For more information about First Solar, please visit www.firstsolar.com.
Europe
Morgan Technical Ceramics, Bewdley Road, Stourport, Worcestershire, DY13 8QR.
Tel +44 (0)1299 872210 Fax +44 (0)1299 872218
Email mtcuksales@morganplc.com
North America
Morgan Technical Ceramics, 26 Madison Road, Fairfield, NJ 07004, USA
Tel +1 800 433 0638 Fax: +1 973 227 7135
Email mtcussales@morganplc.com
Asia
Morgan Ceramics
150 Kampong Ampat, #05-06A KA Centre, Singapore 368324
Tel +65 6595 0000 Fax +65 6595 0005
Email asia.mc@morganplc.com
South America
Morgan Technical Ceramics
83 Rua Darcy Ribeiro, Santa Cruz, CEP 23567-190,Brasil
Tel +55 (21) 3305 7400 Fax +55 21 2418 1205
Email: brazilsales.mtc@morganplc.com
Featured Product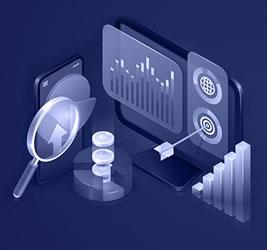 At Precedence Research we combine industry-leading insights with ground-breaking research techniques to help our clients successfully address their unique business challenges and achieve mission-critical goals. Our suite of services is designed to give tailwinds to businesses.