This product was developed in response to a demand for power blocks with more amps, volts and wiring combinations.
BOWLING GREEN, OHIO – Marathon Special Products (MSP), an industry leader in electrical/electronic components, has released a unique addition to their line of power terminal blocks. This new Bulk Fastening Power Block (BFPB) differs from traditional power blocks by providing a series of fasteners to terminate numerous combinations of listed crimp lugs or flexible busbar to distribute power.

This product was developed in response to a demand for power blocks with more amps, volts and wiring combinations. In addition, the BFPB provides the ability to reliably terminate large, flexible-stranded wire and distribute power with flexible busbar. "The BFPB is a catch-all to satisfy the demands that traditional bare-wire power block offerings cannot accommodate" stated Joe Brown, Product Specialist at Marathon Special Products.
The product features a current carrying capacity up to 1605 amps, a voltage rating up to 1000V AC/DC, high Short Circuit Current Ratings (SCCR) and meets the requirements for use in feeder circuits. The SCCR includes the industry's first 35K approvals with no over-current protection requirement and 100K SCCR with specified over-current protection. UL1059 typically allows only a 10K rating (as default) without over-current protection.
The BFPB Series can be used for variety of applications including junction boxes and inverter panels, as well as industrial control panels for large motor, HVAC, pumping and mining applications. To protect the BFPB's unique features of strength, reliability, modularity and wire versatility with agency recognition (UL), MSP has a pending patent on this product.
About Marathon Special Products:
Marathon Special Products, headquartered in Bowling Green, Ohio, has been an industry leader in electrical/electronic components designed for circuit protection and connection applications for over 70 years. Our product offering includes fuse holders for power fuses, power distribution blocks, touch proof power blocks, single and double row terminal blocks, heavy duty terminal blocks, NEMA and DIN sectional terminal blocks. Marathon Special Products is a division of Regal-Beloit Corporation. For more information, please contact the company by phone at (419) 352-8441 or visit http://www.marathonsp.com/.
Regal Beloit Corporation (NYSE:RBC) is a leading global manufacturer of innovative and efficient solutions for motion control, air flow and power generation. Headquartered in Beloit, Wisconsin, the company serves customers from its facilities located in the United States, Canada, Mexico, South America, Europe, South Africa, Asia and Asia Pacific. The company's common stock is a component of the S & P Mid Cap 400 Index and the Russell 2000 Index.
Featured Product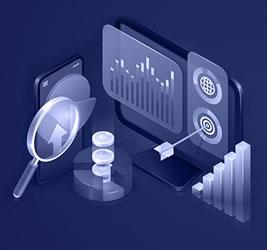 At Precedence Research we combine industry-leading insights with ground-breaking research techniques to help our clients successfully address their unique business challenges and achieve mission-critical goals. Our suite of services is designed to give tailwinds to businesses.