Developers, utilities and investors give 2013's first forecast of US solar market growth and challenges ahead
Developers, utilities and investors give 2013's first forecast of US solar market growth and challenges ahead

This January, some of the biggest names in US solar were invited to join utilities including Southern California Edison, Pacific Gas & Electric, San Diego Gas & Electric and investors including Bank of America, Citigroup, Prudential, John Hancock Life Insurance and Credit Suisse in projecting market growth and challenges in US utility scale, wholesale distributed, commercial and residential solar.
A central theme on the table was standardization of project components and procedures and the push towards production guarantees and better asset management which should ultimately lead to lowering the cost of capital and accessing new sources of finance, one of the final frontiers on for the solar industry.
Examining current project economics as a starting point, NRG Solar, Element Power, Beautiful Earth Group and JA Solar explored a number of trends that we are seeing in the industry. AHJs attempting to trim more fat for themselves in the permitting process, time of day driven optimization limits of DC/AC ratios and associate pricing differentials, the "true" costs of interconnection and the rise of off-site pre-fabrication were all identified as new trends impacting on costs.
On the subject of plant performance and long term economics, a growing concern in the industry is the underestimation of O&M costs. With many developers lacking the experience and data to accurately forecast degradation and plant performance, as well as associated preventative and corrective maintenance, returns on plants are frequently not as expected. Added to this the continuing bankruptcies of panel manufacturers rendering technology warrantees useless the general consensus was that this is an increasingly important area to watch. The movement of inverter manufacturers and EPCs into the O&M and asset management space and the increase in insurance products available are areas in which companies are seeing new business opportunities.
Over the course of the conference, a major theme on the finance & investment side was the
exploration of longer term debt and bond markets. The take away message seemed to be that while
there may be some promise in developing standards for screening, selecting, and underwriting projects to the ends of achieving securitization, we shouldn't hold our breath for the emergence of such high liquidity vehicles as real estate investment trusts, asset backed securities, or master limited partnerships.
Coming under fire for their lack of willingness to sign new PPAs and hindering net metering, utilities were grilled on their appetites for large scale and distributed solar as well as pushed for procurement expectations in the short to mid-term. PG&E and SCE expected to add over 1000MW of renewables between now and 2020 with SDG&E forecasting 500-750MW. On the subject of the intermittent nature of solar and grid balancing all cited this as an increasing concern but saw solutions in the form of natural gas and electric vehicles. Municipal utilities, well represented at the meeting, cited common problems being transmission charges and challenges relating to grid sovereignty as hindering the development of solar projects.
For more information please visit www.solarpowergenerationusa.com
Featured Product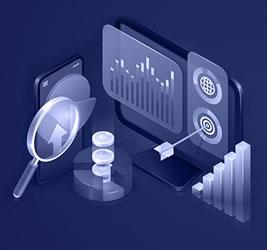 At Precedence Research we combine industry-leading insights with ground-breaking research techniques to help our clients successfully address their unique business challenges and achieve mission-critical goals. Our suite of services is designed to give tailwinds to businesses.