GREEN POWER CONFERENCES UNITES THE LEADING INTERNATIONAL PLAYERS UNDER ONE ROOF TO DISCUSS THE MATURING NEXT GENERATION BIOFUELS, BIOBASED CHEMICALS AND PRODUCTS MARKETS
London, 17 April 2013 – The advanced biofuels market takes another step forward with TMO Renewables recent announcement to build a 10 million litre cellulosic bioethanol plant later in the year following its $30 million investment in Brazilian partner Usina Santa Maria. A representative from the company states, "We believe that we will be the first to put a second-generation waste-to-ethanol plant into commercial operation".

What might seem like somewhat of a small achievement to the greater fuels market is actually monumental success in the next generation biobased fuels, chemicals and products markets. With a limited track record of achievements and a slew of negative criticism from environmentalists towards biobased production, the industry has struggled to maintain sufficient levels of investment.
So, how do we make sure that the right levels of capital are flowing in to the market that will sustain a commercial scale industry?
Luckily, some companies have very large balance sheets. UK-based TMO Renewables have strategically placed their finance in a local Brazilian company Usina Santa Maria that can in turn provide them with local expertise. But, how long can the industry really sustain itself off through corporate equity?
"It is a chicken-egg situation" reports Marsha Irving, Senior Research Analyst at Green Power Conferences, "You need money to make more money in the biobased economy. Strategic partnerships have been of critical importance over the past 12 months; however, significantly more capital will be needed to achieve long term scalable production."
Speaking at the upcoming World Bio Markets – Technology & Innovation taking place at the Marriott Copenhagen hotel the 25-26 June 2013, Al-Karim Govindji a Technology Acceleration Manager at the Carbon Trust also believes that "a greater number of commercial scale examples would help provide financiers and investors with the confidence that the technology is viable" he goes on to state that "Government funding of these early examples is critical to help drive the market."
However, can we really rely on international governments to continue to support these markets? A succession of inadequate policy moves from Brazil, Europe and the USA has resulted in increased political risk for the sector, which is inadvertently burdening the industry further by giving investors an additional reason to less faith in the ability for international biobased markets to perform.
Simon Gerrard, Biomass Commercialisation Manager of Incrops believes that "investment in new technologies requires significant levels of certainty" and he is adamant that at the heart of the matter in driving investor confidence should be long term government support and the ability for innovative new technologies to scale up.
It is a cut throat industry at the moment. "Only the most appropriate technologies will survive" says another speaker Jean-Luc Dubois, Technical and Demonstration Coordinator of ARKEMA in advance of the conference. Although there are a lot of projects under review Jean-Luc concludes that "the limited capital available [should] be used only for the right projects."
So, what is the answer for companies developing biobased projects who are seeking adequate levels of capital to get their projects off the ground? Michael O'Donohue, Director of Research and Head of the CEPIA Division at INRA believes that "one of the solutions for unlocking capital is to ask for less. To do this, we need to develop down-sized, less energy intensive processes that require less capital investment."
Hear more on how innovation in technology can help in accessing finance at the World Bio Markets – Technology & Innovation conference and exhibition on the 25-26 June in Copenhagen. The conference will feature key discussions from the Standard Chartered Bank, Capricorn Venture Partners, Bayer MaterialScience, Borregaard, Cargill and DSM.
Ian Tebble the Head of Science and Technology at TMO Renewables will also be presenting at the conference about all of the companies achievements to date.
-MORE INFORMATION-
More information on the conference, agenda, speakers and sponsors can be found at: www.worldbiomarket.com/innovation
About Green Power Conferences
Green Power Conferences is the market leader in renewable energy conferences. Since 2003, over 22,000 delegates have attended more than 200 conferences, exhibitions, workshops and training courses providing strategic business intelligence to the renewable energy and sustainability industries. Green Power's expertise lies in producing high quality, interactive events that provide ample networking opportunities for delegates, sponsors and partners. They specialize in renewable energy and produce a broad portfolio of events for the wind, solar, biofuels, biomass, biogas, geothermal, ocean energy and climate finance markets. More information and a full list of current conferences is available at: www.greenpowerconferences.com.
Media Contact
Rebecca Rooke
Marketing Assistant
Green Power Conferences
Rebecca.Rooke@greenpowerconferences.com
Featured Product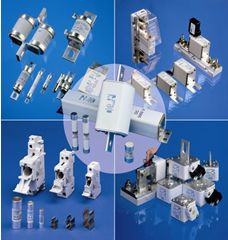 SIBA Fuses: your trusted source for all your circuit protection applications, from solar power to wind power. We are the world leaders in these applications and the most trusted name for your circuit protection needs. We have been working for over 70 years in semiconductor fuses, including ULTRA RAPID®, medium, and high voltage, standard European, miniatures, electronic fuses, and a wide range of DC rated fuses (24 VDC - 5000 VDC) for all types applications. We work with medium and high voltage fuses for protection of transformers, including submersibles, motors, medium and high voltage switchgear, compact substations, cable feeders, and high voltage capacitor circuits. New: Full line of PV UL Listed fuses and fuse holders. Contact us today for more information on our products and services.