Thousands of Rural Homes, Farms, Now Open To Single Phase Turbine Option
The UK's leading small wind turbine manufacturer today announced the roll out of a Single Phase connection option for its hugely successful 133 model. The move more than doubles at a stroke, the available market for the turbine, with thousands of rural homes, businesses crofts and farms previously hampered, now able to join in the green revolution.
Gaia-Wind CEO Johnnie Andringa said:
"More than half of the rural homes and farms in the UK are on a single phase connection. So we know that up and down the country thousands of potential wind turbine owners are hampered by only having access to single phase electricity.
"Our new Single Phase connection option will allow thousands of new small wind turbine owners, including crofters and smallholders, to benefit from:
• Using the energy they generate to cut out or reduce charges from utilities, or gas and diesel providers;
• Receiving index linked Feed in Tariff payments; and
• Selling what's left over to the grid."
"We estimate around half of the UK's farms and the great majority of rural homes are single phase. Judging from the expressions of interest the number of potential turbine owners will run into some thousands. Crofters and smallholders are largely on a Single Phase supply and they will also benefit from less onerous planning conditions which suit the Gaia-Wind 133 very well.£
Notes to editors
1. For further information call Martin Paterson on 07920715345, or email martin.paterson@gaia-wind.com or visit www.gaia-wind.com
2. Gaia-Wind small wind turbines are designed to operate in moderate wind speed areas and are ideally suited to working farms, rural businesses, large rural houses, light industrial and commercial businesses, and schools and leisure organisations.
3. Almost 800 Gaia-Wind turbines have been "in the ground" for a combined operational time of more than 14 million hours. That's over 1,500 years. In Denmark, 77 of our Gaia-Wind turbines have been running for more than 10 years.
4. According to Agriculture Facts and Figures* there are more than 200,000 holdings in the UK of which some 52000 are in Scotland. *ISBN:978-1-78045-857-1
Featured Product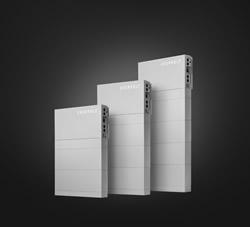 Panasonic's Total Home Energy System is built to deliver. The same battery technology we use to power the world's most advanced electric cars is now available to power your home. But it doesn't stop there. The all-in-one renewable energy system pairs Panasonic solar panels with Evervolt™ batteries to offer your customers a complete solar + storage solution, manufactured and warrantied by a company you know you can trust. In stock now.