To date, SENER has taken part in the construction of over twenty-five concentrated solar power plants, most of them as turnkey projects, in Spain, USA and India.
Madrid, May 13, 2013. SENER, an international engineering and technology group, was present in the first foundation stone ceremony of the solar thermal plant in Ouarzazate (Morocco), held last Friday May 10.

The Moroccan Agency for Solar Energy (Masen), an agency of the Government of Morocco, has selected a project led by the Saudi company ACWA Power, from which the Spanish companies TSK and Aries also form part, for the development of the first phase of the Ouarzazate CSP complex, in Morocco. In the group of companies involved in the project it can be found as EPC contractor (Engineering, Procurement and Construction) a 100 % Spanish consortium formed by SENER, ACCIONA and TSK. The consortium will be responsible for the construction and commissioning of the plant.
In the first foundation stone ceremony, that counted with the presence of the King of Morocco, His Majesty Mohamed VI, and with representatives from the political and business world, was present the deputy General Manager of SENER's Strategic Business Unit of Power and Process, Borja Zárraga.
The thermosolar resort, located close to the city of Ouarzazate, at an emplacement that benefits from the magnificent solar and environmental conditions, will have an installed capacity of 160MW and will involve an investment of more than 500 million Euros. It is expected that the construction, which will start shortly, will be carried out in 28 months.
The technology the plant will be equipped with consist on the trough collector system SENERtrough®, designed and patented by SENER, and on energy storage system using molten salt to generate electricity in the absence of solar radiation.
To date, SENER has taken part in the construction of over twenty-five concentrated solar power plants, most of them as turnkey projects, in Spain, USA and India. These projects amount to more than 1,500 MWe of installed capacity and a saving of over one million tons of CO2. Some of these projects, already in operation, can be considered as true technological milestones.
Noteworthy in this field is the Gemasolar plant, located in Fuentes de Andalucía in the province of Seville (Spain) which, worldwide, is the first plant whose design combines a central tower receiver with a molten-salt thermal storage system. SENER has provided all the technological innovations and engineering needed for this plant, being also responsible for the management of the construction, commissioning and start of commercial operation.
The two major contributions of SENER in the field of thermal solar technology have been: first, thermal storage, both in plants with central tower receiver as in parabolic trough collector plants, which dramatically improves real-time management of power generation. Thanks to its storage capacity, these plants may continue to produce energy in the absence of solar radiation; and, secondly, the contribution to cost reduction by industrialized designs and processes.
About SENER
SENER is a private engineering and technology group founded in 1956, which seeks to offer its clients state-of-the-art technological solutions and which enjoys international recognition, thanks to its independence and its commitment to innovation and quality. SENER has a workforce of more than 5,000 professionals and a turnover of 1,160 million Euros (2011 figures).
Featured Product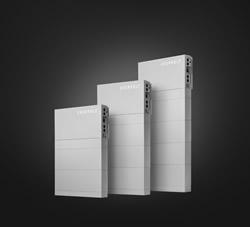 Panasonic's Total Home Energy System is built to deliver. The same battery technology we use to power the world's most advanced electric cars is now available to power your home. But it doesn't stop there. The all-in-one renewable energy system pairs Panasonic solar panels with Evervoltâ"¢ batteries to offer your customers a complete solar + storage solution, manufactured and warrantied by a company you know you can trust. In stock now.