CSP Today has announced the finalists for the CSP Today USA Awards, taking place on 26 June in Las Vegas.
With over 5 large-scale projects scheduled for completion in 2013-14, CSP capacity is set to increase by a staggering 120%, to 1889.66MW, in the United States. Furthermore, significant efforts have been made in research and development to drive down CSP costs and optimize system efficiency.

On 26 June CSP Today USA 2013 will host an awards ceremony to recognize the achievements of the industry, and will acknowledge leading CSP companies for their achievements in one of 5 categories: Technology and Supplier Award, Engineering Performance Award, Dispatchability Solution Award, Responsible Business Award and the Industry Choice Award – with only one company taking the prestigious title in each category for 2013.
Technology and Supplier Award
• Advanced Thermal
• Foster Wheeler
• RioGlass
Engineering Performance Award
• AKO
• SolarReserve
• Foster Wheeler
Dispatchability Solution Award
• Abengoa
• SolarReserve
• Terrafore
Responsible Business Award
• Solarreserve
• Abengoa
• BrightSource Energy
This Industry choice award will be voted for by attendees of CSP Today USA 2013, and the winner will need to demonstrate how they have advanced CSP's reputation for the benefit of the industry.
The CSP Today USA Awards will take place on the evening of 26 June at the Mandalay Bay Hotel in Las Vegas, concluding the first day of the CSP Today USA 2013 conference. There will be eager anticipation to find out who will emerge as this year's winners and see how they have made a difference to concentrated solar power in the United States, and worldwide.
For more information about the awards visit:
http://www.csptoday.com/usa/awards-overview.php
Contact:
Jack Ahearne
CSP Today
jack@csptoday.com
Featured Product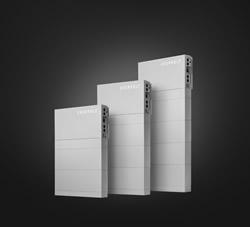 Panasonic's Total Home Energy System is built to deliver. The same battery technology we use to power the world's most advanced electric cars is now available to power your home. But it doesn't stop there. The all-in-one renewable energy system pairs Panasonic solar panels with Evervoltâ"¢ batteries to offer your customers a complete solar + storage solution, manufactured and warrantied by a company you know you can trust. In stock now.