Some Suppliers to Return to Profitability in 2013
El Segundo, Calif. (July 10, 2013)—Marking the end of more than two years of sharp declines, pricing for solar photovoltaic (PV) modules achieved stability in the first quarter, paving the way for a rise in industry gross margins and return to profitability for some leading suppliers this year.

After falling throughout 2012, global gross margins for PV modules rose to 1 percent in the first quarter, up from zero in the fourth quarter of 2012, according to a new report entitled "IHS Solar Integrated PV Market Tracker" from information and analytics provider IHS (NYSE: IHS). Buoyed by rising prices, the industry-wide gross margin is expected to climb throughout 2013 and reach 6 percent by year-end, as presented in the attached figure.
"The long-suffering solar module market has clearly turned around, with the industry finally on a growth path—not only in terms of output— but also for revenue and earnings," said Stefan de Haan, principal PV analyst with IHS. "Despite a slight decline in industry-wide production, shipments, revenues, and factory utilization in the first quarter, the major market upswing in the fourth quarter of 2012 marked the end of the long downturn. While the market rebound won't be high enough to push the entire industry into profitability this year, some top players have already achieved double-digit margins, and should be back in the black by the end of 2013."
The No.-1 and No.-5 ranked module suppliers in the first quarter—Yingli and Canadian Solar—have issued guidance for gross margins of around 10 percent for the second quarter. With the global blended average selling price (ASP) for solar modules is expected to decline only moderately in 2013 to $0.71 per watt in the fourth quarter at the end of this year, down from $0.74 per watt in the first quarter, and polysilicon prices hovering around $20 per kilogram, these companies could expand their margins to 15 percent and finally return to profitability.
China downshifts as Japan goes into high gear
Despite the signs of a market recovery, the leading Chinese manufacturers reduced their output slightly in the first quarter compared to the fourth quarter of 2012. Yingli and Canadian Solar, along with No. 2 Trina, and seventh-place JA Solar all reduced production amid growing concerns about the EU antidumping case and a general seasonal softening of global demand in the first quarter.
In contrast, the Japanese manufacturers, including No. 3 Sharp and No. 6 Kyocera, increased their production significantly in the first quarter. IHS Solar estimates Sharp's output rose by 80 megawatts (MW) while that of Kyocera expanded by 100 MW when compared to the fourth quarter.
About IHS (www.ihs.com)
IHS (NYSE: IHS) is the leading source of information, insight and analytics in critical areas that shape today's business landscape. Businesses and governments in more than 165 countries around the globe rely on the comprehensive content, expert independent analysis and flexible delivery methods of IHS to make high-impact decisions and develop strategies with speed and confidence. IHS has been in business since 1959 and became a publicly traded company on the New York Stock Exchange in 2005. Headquartered in Englewood, Colorado, USA, IHS is committed to sustainable, profitable growth and employs 6,700 people in 31 countries around the world.
Featured Product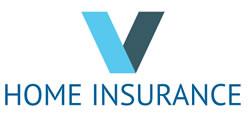 vHomeInsurance.com analyzes home insurance, climate and other environmental factors that impact insurance.