In early 2013, Gehrlicher Solar America Corp. opened a regional office in Boston, MA, to support its rapidly expanding New England
SPRINGFIELD, N.J.--Gehrlicher Solar America Corporation, in cooperation with Main Street Power Company Inc., an owner and operator of solar assets, MS Solar Solutions Corp., an indirect wholly-owned subsidiary of Morgan Stanley, project developers Syncarpha Capital and Brightfields Development, LLC along with the town of Scituate, Massachusetts, celebrated with a groundbreaking ceremony of a 3 MWp solar system on June 18th.

"The Town is very pleased to have this important project underway, and we look forward to the financial, educational and environmental benefits it brings to the residents of Scituate," said Shawn Harris, Chairman of the Board of Selectmen for the Town of Scituate.
"We are excited to turn yet another landfill into an clean energy generation asset and productive financial holding for its owners and are pleased to have had the progressive support of the town and our business partners who made this project possible," said Lori Ribeiro, Director of Business Development New England of Gehrlicher Solar America Corp. "Massachusetts has 328 capped landfills across the state and as a leader in landfill to solar conversions, Gehrlicher looks forward to working with our partners on future conversions."
The Scituate solar array has a peak capacity of 3 MWp and is comprised of 10,560 solar panels and five inverters which together with the 1.5 MWp wind turbine project commissioned in March 2012, makes of Scituate, MA, the first town in Commonwealth 100% powered by renewable energy.
In early 2013, Gehrlicher Solar America Corp. opened a regional office in Boston, MA, to support its rapidly expanding New England market. To date, Gehrlicher Solar America Corp. has completed 16 MWp of projects in Massachusetts and has additional 62 MWp under construction and development.
About Gehrlicher Solar America Corp. (GSAC)
Gehrlicher Solar America Corp. is a leading independent and privately held photovoltaic system integrator which services customers in the Americas. GSAC leverages the heritage and experience of its parent company that has developed, financed, constructed and operated near 400 MWp of projects in almost 20 countries globally since 1994. With its headquarters in Springfield, NJ and offices in Boston MA, Tempe AZ, and Mexico City, Gehrlicher Solar America Corp. specializes in the engineering, procurement, construction and value added services (EPC+) as well as operations and maintenance services (O&M) of commercial and utility scale solar projects for its customers. For further information, please visit www.gehrlicher.us
Featured Product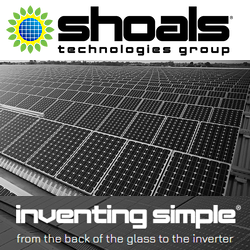 Inventing Simple® isn't just a slogan to us, it's a way of life. Using simple plug-and-play ideology, we revolutionized solar installations in 2003 with our Interconnect System™. Our harnessing system is now the gold standard EPC's use around the world. By using simple ideas, we are making solar energy a more affordable and clean power source for future generations.