Former California Governor Joins Discussion on Future of Clean Energy
Las Vegas — "National Clean Energy Summit 6.0: Energizing Tomorrow" is pleased to welcome former California Governor Arnold Schwarzenegger to the annual conference at Mandalay Bay Resort & Casino in Las Vegas on August 13. Governor Schwarzenegger will join Senate Majority Leader Harry Reid and featured speakers Secretary of the Interior Sally Jewell and Secretary of Energy Ernest Moniz to lead the nation's foremost clean energy conversation.

Governor Schwarzenegger will add a regional perspective to the clean energy discussion and this year's theme, "Energizing Tomorrow," which will focus on the importance of making clean energy choices that will have a positive effect on the future.
Schwarzenegger will join Maryland Governor Martin O'Malley and former Michigan Governor Jennifer Granholm to discuss what states are doing today and what can they do differently to create a good business environment for investments in renewable energy, distributed generation, clean fuels, and clean energy infrastructure as a part of the Clean Energy Solutions in States panel.
The conference is hosted by Senate Majority Leader Harry Reid (D-NV), Center for American Progress, Clean Energy Project, MGM Resorts International and the University of Nevada, Las Vegas. An annual event with a history for driving the clean energy conversation forward, the summit attracts clean energy leaders, public officials, business executives, energy policy experts, entrepreneurs, investors, citizens and students to discuss how to empower the public with the tools to promote clean energy, increase energy independence, and create jobs.
WHO: "National Clean Energy Summit 6.0: Energizing Tomorrow" confirmed speakers include:
*Names in red are newly confirmed speakers
· Senator Harry Reid (D-NV), Senate Majority Leader
· John Podesta, Chair, Center for American Progress
· Neera Tanden, President, Center for American Progress
· Secretary Ernest Moniz, Secretary of Energy
· Secretary Sally Jewell, Secretary of the Interior
· Senator Byron Dorgan, Former Senator, North Dakota and Senior Fellow at the Bipartisan Policy Center
· Senator Timothy Wirth, Former Senator, Colorado, Former Under Secretary of State, and Vice Chair, United Nations Foundation and the Better World Fund
· Governor Arnold Schwarzenegger, Former Governor, California
· Governor Martin O'Malley, Governor, Maryland
· Governor Jennifer Granholm, Former Governor, Michigan
· Rep. Bob Inglis, Former Congressman, South Carolina and Executive Director, Energy and Enterprise Initiative
· Jon Wellinghoff, Chair, Federal Energy Regulatory Commission (FERC)
· Greg Abel, Chairman, President and CEO, MidAmerican Energy Holdings Company
· Dr. Dan Arvizu, Director and Chief Executive, National Renewable Energy Laboratory
· Phyllis Cuttino, Director of Clean Energy Program, PEW Charitable Trusts
· Reid Detchon, Executive Director of the Energy Future Coalition
· Benjamin Fowke, Chairman, President and CEO, Xcel Energy
· Arno Harris, CEO, Recurrent Energy
· Eric Heitz, President, The Energy Foundation
· Lisa Jackson, Vice President for Environmental Initiatives, Apple and former Administrator, Environmental Protection Agency
· Tom Kiernan, CEO, American Wind Energy Association
· Maria LaRosa, Meteorologist, The Weather Channel
· Doug Larson, Executive Director, Western Interstate Energy Board
· Kate Marshall, Treasurer, State of Nevada
· Rose McKinney-James, Chair, Clean Energy Project
· Patricia Mulroy, General Manager, Southern Nevada Water Authority
· Matthew Nordan, Vice President, Venrock (Venture Capital Firm)
· Cindy Ortega, Chief Sustainability Officer, MGM Resorts International
· Dr. Arati Prabhakar, Director, Defense Advanced Research Projects Agency (DARPA)
· Debra Reed, Chairman and CEO, Sempra Energy
· Chris Saldaña, Las Vegas TV Anchor/Host
· Dr. Neal Smatresk, President, University of Nevada, Las Vegas
· Tom Steyer, Business Leader and Investor
· Dr. Kathryn Sullivan, Acting Under Secretary of Commerce, Oceans and Atmosphere and Acting Administrator, National Oceanic and Atmospheric Administration (NOAA)
· Chris Taylor, Executive Director, West Coast Infrastructure Exchange
· Michael Yackira, President and CEO, NV Energy
· Ethan Zindler, Head of Policy Analysis, Bloomberg New Energy Finance (BNEF)
WHEN: Tuesday, August 13, 2013
9 a.m. – 6 p.m.
WHERE: Mandalay Bay Resort & Casino
3950 S. Las Vegas Blvd.
Las Vegas, NV 89109
REGISTER: To register for general admission or as an exhibitor for Summit 6.0, read more information about the panels and panelists, or view periodic updates and notices, please visit cleanenergysummit.org.
Featured Product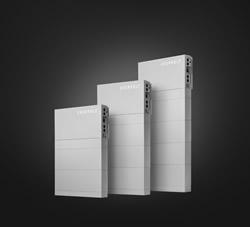 Panasonic's Total Home Energy System is built to deliver. The same battery technology we use to power the world's most advanced electric cars is now available to power your home. But it doesn't stop there. The all-in-one renewable energy system pairs Panasonic solar panels with Evervoltâ"¢ batteries to offer your customers a complete solar + storage solution, manufactured and warrantied by a company you know you can trust. In stock now.