The popular distributor of efficient and space saving furniture sponsors the University of Southern California team
New York, NY – Resource Furniture is proud to announce the sponsorship of fluxHome, the University of Southern California's home competing in the U.S. Department of Energy Solar Decathlon from Oct. 3-13, 2013. Solar Decathlon is a program designed to challenge collegiate teams to design, build and operate sustainable homes. By collaborating with Resource Furniture, named "the biggest retailer in the multi-functional space in the U.S." by the Wall Street Journal, the home is not only energy-efficient and cost effective, but also hyper-functional.

The biennial event, located this year in Orange County Great Park in Irvine, CA, features the homes conceptualized by 20 finalist teams selected from around the world. The teams spend almost two years planning, proposing and executing their homes and once in Irvine, the homes will be judged by a panel of experts on a range of factors including comfort, architecture and market appeal. The winning team will have successfully balanced energy production and consumption with an efficient, well-designed home. Almost a third of all the competing homes will feature efficient transforming furniture made in Italy by Clei, distributed exclusively in North America by Resource Furniture.
The goals of the Solar Decathlon are completely aligned with those of Resource Furniture – to support, promote and educate people about sustainable and efficient living solutions both now and into the future. According to the Commission for Environmental Cooperation, North American homes, offices and other buildings contribute an estimated 2.2 billion tons of carbon dioxide into the atmosphere every year – more than one third of the continent's greenhouse gas pollution output – demonstrating the need for reduced footprint and zero-impact housing solutions designed by Solar Decathlon participants. By challenging students across the globe to think critically about the way we live, this competition is providing up-and-coming scientists, engineers and architects hands-on experience in designing our future.
"After several teams approached us about the value we could provide to their projects, we sought out USC whom we knew would benefit from our multi-functional solutions," said Ron Barth, president of Resource Furniture. "We are proud to be a part of this eco-competition that aligns with the values we have held for many years."
This latest venture comes as part of a long list of recent projects in non-profit and academic arenas. Resource Furniture has sponsored and collaborated in designing a course at Georgia Tech, as well as exhibitions at the Museum of the City of New York, Chicago Museum of Science & Industry and Design Museum Boston.
The Solar Decathlon is free and open to the public from 11 a.m. to 7 p.m. over two consecutive weekends: Thurs, Oct. 3 – Sun., Oct. 6 and Thurs, Oct. 10 – Sun., Oct. 13.
USC is hosting a send-off on Sept. 18 at 10 a.m. at Watt Hall – South Lawn, 850 West 37th St in Los Angeles.
ABOUT FLUXHOME
In many ways, the 21st-century can be characterized by the phenomenon of technological and cultural change. USC's fluxHome celebrates this idea by re-imagining the suburban tract house as a dynamic spatial environment that reflects the diverse lifestyles and ecologies that typify Southern California. Designed as a viable alternative to the tract house with affordability and energy efficiency in mind, fluxHome combines a transformable envelope system with off-the-shelf, mass customizable components and smart home technology, allowing it to be configured as a starter home for a family of four or adapted to suit a multitude of different lifestyle scenarios.
ABOUT RESOURCE FURNITURE
Resource Furniture has built a global network of showrooms offering a range of top-selling luxury European furniture. Resource Furniture is dedicated to redefining the use of space and pushing the limits of technology and design. Since 2000, Resource Furniture has imported and distributed inspired, modern furniture from the finest and most innovative European designers. Every piece in the Resource Furniture collection is selected for its ability to transform a space with both beauty and functionality. For more information, visit one of the showrooms in New York, Los Angeles, Toronto, Vancouver, Montreal, and Calgary or on the web at www.resourcefurniture.com.
ABOUT CLEI S.R.L.
Clei s.r.l. , based in Italy, has been fusing high design, innovation and patented technology with smart and stylish furniture solutions since 1962. Their modern and easy to use transforming wall bed systems are the result of a company philosophy with strong emphasis on research, creativity, and engineering, with fully integrated, modular sleeping, storage, seating, and working solutions. Clei systems are available in North America exclusively at Resource Furniture. www.clei.it
Featured Product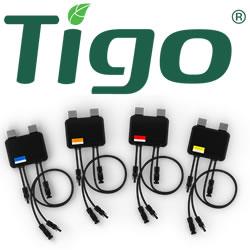 Tigo will announce the new product launch of the patented UHD-Core TS4-A (Advanced Retrofit/Add-on) Platform at SPI 2019. The new TS4-A-M (Monitoring) & TS4-A-S (Safety) units have improved lightweight hardware and lower labor costs to address a range of functions and budgets. The TS4-A-M allows module-level monitoring via Tigo's SMART Website & App. The TS4-A-S is UL-certified as a rapid shutdown solution for residential and C&I PV system. Both units join the Tigo's multivendor solution that works with almost any inverter and smart module in the global PV market. Contact sales@tigoenergy.com for pricing, shipping, and availability in Q4'19.