After years of oversupply, the supply and demand for solar devices is returning to a state of balance.
El Segundo, Calif. (Sept. 23, 2013)—Are major solar module and cell manufacturers on the verge of outsourcing a significant portion of their production and establishing a fabless business model, similar to the approach commonly used in the semiconductor market?

With top-tier suppliers highly protective of their competitive advantage in manufacturing technology, the answer to that question is "not likely," according to the PV Manufacturing & Capital Spending Tool from IHS Inc. (NYSE: IHS), a leading global source of critical information and insight.
After years of oversupply, the supply and demand for solar devices is returning to a state of balance. Because of this, IHS today is reiterating its forecast that global capital spending by producers of photovoltaic (PV) modules, cells, ingots, wafers and polysilicon is expected to rise by 30 percent in 2014 to reach right around $3.0 billion, the first time that expenditures will have risen since 2011.
The attached figure presents the IHS forecast of capital spending in the global solar supply chain.
"Some analysts have claimed that top Chinese and Japanese module makers are utilizing excess manufacturing resources from second- and third-tier manufacturers, expanding their available capacity and thus staving off any requirement for new capital spending," said Jon Campos, solar analyst at IHS. "Such a fabless or asset-lite strategy may have worked in other industries, where some companies with minimal or no manufacturing assets—such as Qualcomm Inc. of California—have achieved great success. However, in the PV market, where manufacturing expertise is more proprietary than in other areas, the fabless model is unlikely to be adopted on a large scale. This means that leading solar suppliers must make capital investments as demand rises in the coming years—even if extra capacity is available from other PV industry suppliers."
Proprietary PV
The solar cell business has undergone a transition during the past 24 months. Tier 1 Chinese crystalline suppliers have poured efforts into improving their manufacturing processes. Income statements reflect the fact that these companies have diverted their investments away from long-term R&D efforts and toward incremental enhancements in manufacturing.
Furthermore, the Chinese government has now made it mandatory for PV manufacturers to spend in excess of 3 percent of revenue on research and development and equipment upgrades.
These investments represent significant assets to the companies as they have progressed down the learning curve in the mass production of PV cells and modules. And unlike the semiconductor market, this kind of expertise cannot be purchased from equipment providers.
Therefore, these companies are very risk averse when it comes to sharing their proprietary process technologies with other manufacturers, Campos noted. They are particularly loath to provide information that could deliver a competitive advantage to companies that have lesser capabilities.
"The proposition that Tier 1 Chinese manufacturers would come to rely on capacity from Tier 2 and Tier 3 suppliers is highly unlikely," said Mike Sheppard, senior PV analyst at IHS. "The top players wouldn't give away the fruits of their efforts during the past two years to improve their technology, quality and bankability with financiers or owners. This is especially true as these companies attempt to improve their positioning relative to Western players."
Furthermore, the more advanced the products, the less likely the Tier 1 suppliers would be to outsource. Instead, such companies are focusing on advanced products to maintain their leading positions.
What's next for capex?
Some Tier 1 manufacturers already are increasing their own production capacity—or are considering it. Although these increases initially will be small, they will result in improved efficiency for wafers, cells or modules.
"Jinko Solar of China has increased its integrated capacity, while Canadian Solar is looking to build a 60 megawatt (MW) module plant in Indonesia," Campos noted. "These developments support the IHS forecast for the resurgence of growth in capital spending."
Published six times a year, the PV Manufacturing & Capital Spending Tool reports on the top global players in the PV industry and analyzes detailed cost, production by location/segment and various financial metrics related to manufacturing.
Featured Product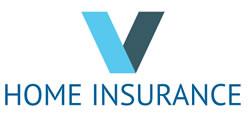 vHomeInsurance.com analyzes home insurance, climate and other environmental factors that impact insurance.