PV Modules to Be Evaluated for Performance Against Competition in Three Different Climates
Tempe, AZ – October 18, 2013 – TÜV Rheinland Photovoltaic Testing Laboratory (TUV-PTL), PV Evolution Labs, Celestica, and Greentech Media have partnered to conduct the most comprehensive array energy yield comparison for three North American climates. The benchmark study seeks to determine the energy yield of solar PV systems in three climatic conditions: hot-dry (Arizona), cold-dry (Ontario) and moderate (California).

In the Comparative Energy Yield program, a minimum of 10 manufacturers will provide PV modules to be installed in three North American locations: Tempe, Ariz., Toronto, Canada, and Berkeley, Calif. The test sites will have identical set-ups featuring a weather station, inverters, performance sensors, and data acquisition systems to capture the climate-specific energy yield over the course of one year or more. Modules will be sourced through a statistical batch sampling method by the three labs.
"Sellers, buyers and investors alike are looking for a more comprehensive evaluation of PV module performance to be able to rely on the products to do what they claim to do. This is what the study seeks to accomplish," said Bill Shisler, Solar and Fuel Cells Business Field Manager, TUV Rheinland North America.
Qualification, or type-approval, certification, currently mandatory to enter the market, ensures only basic safety and reliability testing but does not provide a real basis for comparison or reveals performance effects of varying climates. Real-world, outdoor monitoring of small PV arrays provided by the Comparative Energy Yield program will offer a compelling way for buyers and sellers to compare actual operational performance of PV modules in multiple environments.
The study will examine array energy yield data from multiple PV arrays of varying technologies. Energy yield performance will be presented via the standard function, kWh/kWp, in real time via the Greentech Media website www.greentechmedia.com for a global audience. The top performers will be publicly shown, while the lower performers may remain "blinded" at the participant's discretion. Specifically, information gathered from this study will provide:
1. A comparison of PV modules' relative performance against competitors;
2. A performance comparison of different PV module types in varying climates;
3. Actual performance versus various energy prediction models (optional for participants)
At the end of the year, all sites will deliver a report to each participant, providing them with a detailed assessment of individual array performance relative to a blinded set of competitors per test site.
For more information about participating in the study, contact Bill Shisler at BShisler@tuvptl.com or Jenya Meydbray at Jenya@pvel.com.
About Greentech Media
Greentech Media is an integrated online media company designed to deliver the highest quality content in the industry, whether it is research, news or critical networking events. www.greentechmedia.com
About Celestica
Celestica is dedicated to delivering end-to-end product lifecycle solutions to drive our customers' success. Through our simplified global operations network and information technology platform, we are solid partners who deliver informed, flexible solutions that enable our customers to succeed in the markets they serve. Committed to providing a truly differentiated customer experience, our agile and adaptive employees share a proud history of demonstrated expertise and creativity that provides our customers with the ability to overcome complex challenges. www.celestica.com
About PV Evolution Labs
Headquartered in Berkeley, CA, PV Evolution Labs (PVEL) was founded on the principle that understanding solar module performance and aging behavior through rigorous testing is fundamental to reducing risk in solar investments. PVEL enables realizing the benefits of good design. www.pvel.com
About TÜV Rheinland PTL
TÜV Rheinland is the world's leading testing service provider for the solar industry, first performing laboratory-scale technical testing of solar components in 1985. TÜV Rheinland's network of solar industry experts now comprises over 200 specialists in eight laboratories worldwide. As a global market leader for the testing and certification of solar systems, TÜV Rheinland operates test laboratories in Tempe, Ariz., US; Bangalore, India; Gyeongsan, Korea; Cologne, Germany; Osaka and Yokohama, Japan; Shanghai, China; and Taichung, Taiwan. Worldwide, more than 500 manufacturers of photovoltaic products choose to receive their independent testing services from TÜV Rheinland. The company's specialists not only test modules and components, but also develop new testing methods, collaborate on research and development projects for the use of solar energy and assist customers with construction of solar power plants. www.tuv.com/us/ptl
About TÜV Rheinland
Founded in 1872, TÜV Rheinland is a global leader in independent testing, inspection, and certification services, ensuring quality and safety for people, the environment and technology in nearly all aspects of life. The company maintains a presence in 500 locations spanning 65 countries, employs 17,200 people and has annual revenues of $2 billion (€1.5 billion). TÜV Rheinland inspects technical equipment, products and services, oversees projects and helps to shape processes for a wide variety of companies through its worldwide network of approved labs, testing facilities and education centers. Since 2006, the company has been a member of the United Nations Global Compact to promote sustainability and combat corruption. For more information, visit www.tuv.com/us.
Featured Product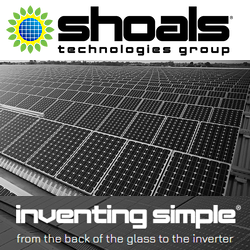 Inventing Simple® isn't just a slogan to us, it's a way of life. Using simple plug-and-play ideology, we revolutionized solar installations in 2003 with our Interconnect Systemâ"¢. Our harnessing system is now the gold standard EPC's use around the world. By using simple ideas, we are making solar energy a more affordable and clean power source for future generations.