India-based company known for solar management units complements Alpha's renewable energy product family, expands company's international reach
BELLINGHAM, Wash.--Alpha Technologies, a global designer and manufacturer of advanced power systems for renewable and other energy applications, backup power, and industrial applications, today announced that it has acquired NavSemi Energy, a designer and manufacturer of products that extract superior system efficacy from PV/solar systems by maximizing the energy harvesting capabilities of individual solar panels.

Bangalore, India-based NavSemi Energy is known for reliable, pioneering product designs for off-grid and grid-interactive energy applications. The company's core technologies are derived from that region's growing demand for more electricity and subsequent need for more efficient systems. NavSemi's customer base in India expands Alpha's reach into one of the world's fastest growing and most progressive PV markets and complements Alpha's renewable energy brand, OutBack Power, another company in The Alpha Group.
NavSemi was founded in 2008 to develop power electronic solutions for the more efficient transfer of energy from solar power sources, and to provide first-in-kind solutions for expanding solar capabilities. The company's Solar Management Unit is an example: a product that retrofits a UPS system with PV and solar power, making it possible for anyone who has already made such a system investment to upgrade into a renewable energy system. In other power conversion categories, NavSemi's charge controllers and bi-directional inverters offer a wide range of communications options and capabilities. Customers count on NavSemi technology to power applications including telecommunications base stations, agricultural and irrigation systems, and back-up power for commercial and residential applications.
"Alpha has worked with NavSemi Energy for several years, and during that time we've collaborated well together," said Drew Zogby, Alpha president. "NavSemi's products and philosophy reflect our approach. Together, we expect to expand our market reach into regions such as India, where our joint technologies can have a real impact."
"Renewable energy systems in India and other expanding markets demand rugged, reliable and cost-effective technology," said Babu Jain, managing director and founder of NavSemi Energy. "We've long been impressed by Alpha and OutBack's ability to meet and exceed the PV needs of challenging environments. Working more closely with Alpha, NavSemi Energy can help bring the benefits of renewably generated electricity delivered with greater reliability at lower costs, to meet the need of installers and users everywhere."
About the Alpha Group
The Alpha Group is an alliance of independent companies sharing a common philosophy - to create world-class powering solutions. Alpha pioneered the concept of reliable, uninterruptible power for communications and broadband networks, and in the process has established a 35-year legacy of visionary, market-driven power products. Today, Alpha continues to focus on providing the most reliable, innovative and efficient powering solutions available as evidenced by the size and loyalty of its global customer base. Alpha's power systems provide essential power protection and emergency backup power to networks that carry voice, video, data, security systems. The Alpha Group has more than 2000 employees worldwide.
For more information, please visit www.alpha.com.
About NavSemi
NavSemi Energy was founded to develop technologies, products and systems to advance its mission of improving lives and enhancing productivity by enabling the use of solar power systems 24 hours per day while extracting maximum system efficiency from those systems. The company maintains a strong research and development base with a dedicated engineering team and an emphasis on real-world field testing. NavSemi products are deployed in a wide range of applications including telecommunications, residential and commercial systems, backup power systems, and much more.
Featured Product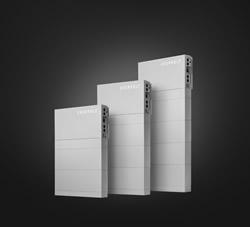 Offer homeowners best-in-class solar and energy storage in one money-saving bundle. Panasonic's new EverVolt™ Series modules come in 350W, 360W, 370W & 380W models and work seamlessly with their EverVolt battery storage - all warrantied by one of America's most trusted brands.