The tax structured investment is part of Sol Systems' ongoing initiative to bring new tax equity investors into the solar asset class.
WASHINGTON, Nov. 7, 2013 -- Sol Systems announced today that it has successfully financed a residential solar portfolio for SunPower Corp. The investment will fund over a thousand solar energy systems for homeowners across the northeastern and southwestern United States. The tax structured investment is part of Sol Systems' ongoing initiative to bring new tax equity investors into the solar asset class.

Solar panel costs have fallen rapidly in recent years and solar project investments have exploded; however, there remains a shortage of investors who are able to take advantage of the tax credits associated with solar energy system ownership. To address this issue, Sol Systems has devoted itself to bringing new tax equity investors to the solar asset class. Sol Systems has provided tax equity financing for over $100 million in solar projects in 2013, and expects to provide tax equity financing for $200-250 million in 2014, a critical injection of tax equity into the solar market.
"This is groundbreaking work, and we are honored to be working with SunPower's talented team. They have a reputation for excellence and technological integrity that we think is critical for the industry," said Yuri Horwitz, CEO of Sol Systems. "We look forward to continued collaboration."
The SunPower portfolio marks Sol System's first tax equity transaction with a portfolio of residential solar energy systems. Sol Systems has a history of working with insurance companies, banks and utility clients to structure commercial and utility-scale investments and has worked with thousands of residential system owners to monetize and/or finance solar renewable energy credits (SRECs).
About Sol Systems:
Sol Systems is a boutique financial services firm that offers investor clients direct access to the solar asset class and provides developers with sophisticated project financing solutions. Founded in 2008, Sol Systems focuses on meeting the most critical needs of the industry, including SREC monetization, capital placement, and tax equity. To date, the company has facilitated financing for thousands of solar projects and facilitated hundreds of millions in investment on behalf of Fortune 100 companies, private equity, family offices and individuals. For more information about Sol Systems project financing efforts, please visit www.solsystemscompany.com.
Featured Product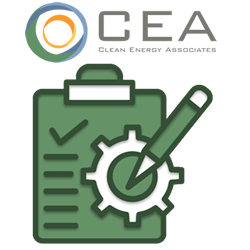 Clean Energy Associates provides a complete quality assurance solution that covers the entire product lifecycle of PV modules, storage systems, and every Balance of Sy stem (BOS) component. CEA's experienced on-the-ground and international team of quality control engineers and account managers offer an unparalleled quality assurance presence that can protect solar and storage investments and ensure future energy-producing viability for the life of the product.