Solar electronics manufacturer Home CSP, Inc. has released an advanced new single-axis tracking controller, the Track'n Park, which is the only unit on the market to feature a programmable park position and remote park trigger capability. These features allow a solar tracker to move a PV array or parabolic trough to a safe position that reduces risk of damage from high winds, hail, or snow loads.
Austin, Texas November 11, 2013

The Track'n Park evolved from Home CSP's flagship product, the TinyTracker, a little board less than 2" square which has all the electronics needed to sense the sun's position and control a motor to aim a PV panel. Company founder and CEO Mark MacDonald says that "active solar tracking can increase PV system output more than 40% for less than 15% of total system cost in many cases." The company has found a wide market of enthusiastic DIY people creating their own mounts, and knows that this will grow. Mr. MacDonald says he is "surprised by the amount of international demand for our products from all parts of the globe, the market is really wide open right now. The opportunity for growth is very exciting. We're trying to differentiate ourselves with embedded software and a non-utility market approach."
Automatic first-time setup finds the middle position for actuator travel and assigns that as the night time park position, rather than the simple full east-return used by other tracking controllers. A button allows the operator to both initiate park configuration and select the desired position. An opto-isolated input allows an external signal from a remote control or similar device to cause the controller to invoke the park function. The Track'n Park features a MOSFET motor driver which can handle the current required for actuators used with larger arrays, and motor stall detection helps prevent motor damage. An on-board replaceable fuse provides over-current protection.
Home CSP, Inc. is dedicated to helping develop the home energy market with products for non-passive solar energy systems. They are advocates for all forms of solar energy, but particularly active solar tracking and specialize in solar robotics for non-utility scale PV and CSP systems of various types and configurations.
Featured Product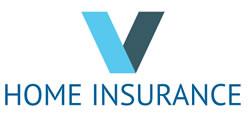 vHomeInsurance.com analyzes home insurance, climate and other environmental factors that impact insurance.