Global Clean Energy, Inc. (OTC PINK: GCEI) believes that Halifax Nova Scotia may well be the first location for the company's Waste Plastics to Fuel Plant.
HOUSTON, TX--(Marketwired - Dec 2, 2013) - Global Clean Energy, Inc. (OTC PINK: GCEI) believes that Halifax Nova Scotia may well be the first location for the company's Waste Plastics to Fuel Plant. This facility, in addition to GCE's planned PGM metal recovery in the Northeast US and Anaerobic Digestion in upstate NY, will make up 3 of the 4 planned sites in 2014.

This comes after spending time in Halifax meeting with a number of government representatives and private sector recyclers, when Brian Levine COO of Global Clean Energy stated, "We were well received by many arms of the government." He then added, "In addition to finding the correct industry partners in Nova ReNew Inc., throughout our stay it became clear that the effective landfill diversion practices of the province, the city and its citizens, have afforded the GCE and Nova ReNew excellent conditions for implementation of a Plastics to Fuel system."
Buoyed by the new Nova Scotia Government's Throne Speech on Thursday, wherein Premier Stephen MacNeil spoke words of encouragement to our venture, saying, "Beyond transparency, our government is working to create a competitive economic environment focused on growing good, sustainable jobs."
Levine said, "Nova Scotia is ready to move up another step in the waste recovery supply chain because of its practices... it has effectively facilitated feedstock opportunities which present another good reason to set up a showcase system with Nova ReNew in Nova Scotia on a proper site."
Wayne Adams, Director of Nova ReNew Inc and former Environment Minister stated, "We believe the timing for this industry in Nova Scotia is right for several reasons." He says, "One good reason is the 'Green Fence Policy' of China where that national government is limiting waste imports after being a global buyer of waste plastics for years. In addition, Nova Scotians expect their recycling discipline, amongst the best in North America to benefit their own communities. Some of that feedstock can stay home and be diverted to the Plastics to Fuel facility being developed as it is an environmentally clean operation and together with the Province's Solid Waste Management Policies, can move us closer to an Environmental Centre of Excellence."
In addition to their Halifax visit, the Global Clean Energy team completed a 5 day 6 stop trip to the UK and Italy. The trip was to confirm agreements and verify technologies in advance of ordering systems. Steven Mann, Chief Development Officer of the Company, stated, "Europe was a huge success and completely supported our revenue and development objectives. The European recovery market is a decade ahead of North America. Technology groups constantly remarked how strategic the GCE approach is for North America and in particular our feedstock and site control. Partnering with technology and operations groups, while always controlling sites and feedstock, was heralded by European industry experts as the only way to go."
About Global Clean Energy Inc.
Global Clean Energy, Inc. is a waste-to-energy conversion solutions company, focusing on using available and developing technologies to convert waste into commercially viable energy, a process the company refers to as Reforming Environmental Salvage into Clean Usable Energy (R.E.S.C.U.E.).
About Nova ReNew Inc.
Nova ReNew Inc. was established to acquire and aggregate sites and feedstock rights for practical, cost effective conversion of municipal solid waste streams into value added products.
Statements in this release may be regarded, in certain instances, as "forward-looking statements" pursuant to certain sections of the Securities Act 1933 and the Securities Exchange Act 1934, respectively. "Forward-looking statements" are based on expectations, estimates and projections at the time the statements are made, and involve risks and uncertainties, which could cause actual results or events to differ materially from those currently anticipated, including, but not limited to delays, difficulties, changed strategies, or unanticipated factors or circumstances affecting Global Clean Energy Inc. and its business. There can be no assurance that such forward-looking statements will ever prove to be accurate and readers should not place undue reliance on any such forward-looking statements contained herein. Global Clean Energy Inc. will not republish revised forward-looking statements to reflect events or circumstances after the date hereof to reflect the occurrence of unanticipated events.
Contact Information
GLOBAL CLEAN ENERGY, INC.
Investor Relations
713-852-7474
www.globalcleanenergy.net
Featured Product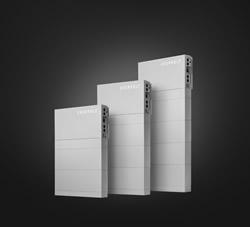 Offer homeowners best-in-class solar and energy storage in one money-saving bundle. Panasonic's new EverVolt™ Series modules come in 350W, 360W, 370W & 380W models and work seamlessly with their EverVolt battery storage - all warrantied by one of America's most trusted brands.