Clean Footprint Founder to discuss green initiatives for the State of Florida with attendees of KFB annual meeting
John Porter, Founder of Clean Footprint, Central Florida's leading solar finance and development company, and Chairman of Keep Florida Beautiful Annual (KFB) will be attending KFB's Annual Meeting today.

Being held at the Governors Club on Adams Street in Tallahassee Florida, the focus of the annual meeting will be creating a cleaner state through various initiatives. Affiliate County and City Organizations from across the state will be attending.
The mission of Keep Florida Beautiful is to engage and educate citizens, visitors and communities to improve Florida through litter prevention, increased recycling and beautification efforts. Those involved in this green movement strive to be a one-stop source for concerns and interests in preserving the environment allowing for a safe and more natural future.
John Porter, the Founder of Clean Footprint and KFB Chairman said, "I am excited about coming together to look onward on how to work together to make Florida a Beautiful Place. I always come back from this meeting excited about our future."
For more information about Keep Florida Beautiful and ways to get involved, visit www.gogreenfl.org to become familiar with the local Chapters.
###
About Clean Footprint
Located in Central Florida, Clean Footprint is a solar development and structured finance company that works with developers across the country to bring their utility-scale commercial solar projects to financial completion. If you are a solar developer with a shovel-ready project and need help getting your project to fruition, please contact John Kluwin at 727-466-8896, or visit our website at http://clean-footprint.com.
Featured Product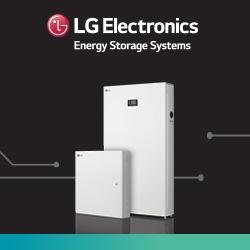 LG Solar is transforming today's solar landscape, offering precision-manufactured and high-efficiency solar panels for homeowners who demand high performance, reliability and consistently strong energy yield from a brand they can trust. LG modules feature outstanding durability, appealing aesthetics and high-efficiency technology, backed by a limited 25-year product, performance and labor (up to $450) warranty. Homeowners who purchase LG Solar modules know they're protected by a diversified global brand.