Launches Manufacturer Ratings Table to Augment Unbiased, Comprehensive Solar Module Rating System
Dallas, TX – February 26, 2014 -- The Principal Solar Institute ("the Institute"), an online reference center and resource guide for commercial and utility scale solar markets, acknowledges the growing influence of its PV Module Rating one year after introduction, expands its database in response to requests by thousands of visitors, and launches a new Manufacturer Ratings Table.

"It's gratifying to see the progress we've made with the PSI Ratings in such a short time," says Matthew A. Thompson, Ph.D., executive director, Principal Solar Institute. "As the first-of-its kind approach allowing easy, unbiased, comprehensive analysis and comparison of photovoltaic (PV) modules, PSI Ratings elevate the solar industry by allowing solar consumers to compare the critical characteristics of PV modules between different manufacturers and across product lines."
Solarize Frederick County, a special pilot project of the Renewable Star Challenge to increase solar electric and solar hot water system installations in Frederick County, MD, cited the PSI Ratings as an example of their requirements for installer's bids.
The PSI Ratings take a rigorous approach similar to the financial sector which turns to Standard and Poor's Ratings for investments, and the air conditioning industry which relies upon SEER Ratings, to help consumers identify the best products for their needs.
After numerous inquiries about ratings of PV modules from manufacturers that were not among the top 500 PV modules, the Institute added a Web page that shows all of the 398 PV module manufacturers in the PSI database, the number of rated modules for each manufacturer and the PSI Rating range for each manufacturer.
In another significant update, website visitors can now "Compare PV Modules by Manufacturer," in addition to "Compare and Analyze PV Modules" on the original Web page.
Dr. Thompson adds, "With other firms' projections showing that solar projects could produce power at costs significantly lower than nuclear, coal or natural gas by 2020, there's never been a more important time for the solar power industry to have a method to uniformly evaluate PV modules and manufacturers in order to make technologically and financially optimal decisions."
About The Principal Solar Institute
The Principal Solar Institute (The Institute) is an educational organization created by Principal Solar, Inc. (PSI; OTC Pink: PSWW), dedicated to the deployment of solar as a key component of the mainstream energy mix. PSI recognizes that access to clean, affordable energy is key to human health and prosperity, identifies the major barriers to large scale solar adoption and provides solutions. Visit www.principalsolarinstitute.org.
Featured Product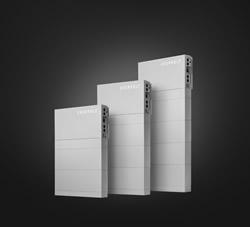 Panasonic's Total Home Energy System is built to deliver. The same battery technology we use to power the world's most advanced electric cars is now available to power your home. But it doesn't stop there. The all-in-one renewable energy system pairs Panasonic solar panels with Evervolt™ batteries to offer your customers a complete solar + storage solution, manufactured and warrantied by a company you know you can trust. In stock now.