Solar PV industry poised to exceed 50 GW within a 12-month period for the first time
San Francisco, April 2, 2013—New solar photovoltaic (PV) demand added during the first quarter of 2014 exceeded 9 gigawatts (GW), which was 35 percent more than the previous first-quarter record, set last year. In fact, every quarter in 2014 is forecast to reach new highs, with trailing 12-month demand at the end of Q1 2015 forecast to exceed 50 GW for the first time, according to findings in the latest NPD Solarbuzz Quarterly report.

The record level of demand achieved in the first quarter was driven by strong growth in Japan and the United Kingdom. These two countries combined accounted for more than one-third of global solar PV demand in Q1 2014 and set new quarterly records for PV deployed.
"The record demand added by the PV industry is the fifth straight year that a quarterly record has been set at the start of the year," said Michael Barker, senior analyst at NPD Solarbuzz. "While demand during the first quarter typically sets the low point for the year, deployment levels during this quarter provide an excellent means of benchmarking demand for the rest of the coming year."
Solar PV demand during the first quarter typically accounts for up to 20 percent of annual demand. In 2013, for example, Q1 demand of nearly 7 GW was followed by full-year demand above 37 GW. "Purely on a pro-rata basis, the first quarter of 2014 provides strong confidence that 2014 solar PV demand will indeed reach, and possibly even surpass, NPD Solarbuzz's 2014 full-year forecast of 49 GW," Barker noted.
With Q1 2014 now closed, the trailing 12-month demand suggests that the true size of the industry today is almost 40 GW. By the end of Q1 2015, the PV industry will likely break through the pivotal 50 GW barrier, bringing the industry much closer to rational supply and demand levels.
Figure: Trailing 12-Month Solar PV Demand
Source: NPD Solarbuzz Quarterly report, March 2014.
"During the past few years, the solar PV industry has been waiting for end-market demand to catch up with the excess manufacturing capacity added between 2010 and 2012," added Finlay Colville, vice-president of NPD Solarbuzz. "This wait is now coming to an end. As annual demand approaches the 50 GW level, suppliers will finally be able to shift their focus from short-term tactical survival to long-term strategic planning."
For more information about the NPD Solarbuzz Solarbuzz Quarterly contact Charles Camaroto at 888-436-7673 or 516-625-2452, or e-mail contact@displaysearch.com for more information.
About NPD Solarbuzz
NPD Solarbuzz, part of The NPD Group, offers Marketbuzz, Solarbuzz Quarterly, and annual downstream photovoltaic (PV) market reports, providing the solar energy and PV industries with global historical and forecast data for the PV supply chain. For more information, visit www.solarbuzz.com or follow us on Twitter at @Solarbuzz.
About The NPD Group, Inc.
The NPD Group provides global information and advisory services to drive better business decisions. By combining unique data assets with unmatched industry expertise, we help our clients track their markets, understand consumers, and drive profitable growth. Practice areas include automotive, beauty, consumer electronics, entertainment, fashion, food/foodservice, home, luxury, mobile, office supplies, sports, technology, toys, and video games. For more information, visit npd.com and npdgroupblog.com. Follow us on Twitter at @npdtech and @npdgroup.
NPD Solarbuzz and Marketbuzz are registered trademarks of The NPD Group.
Featured Product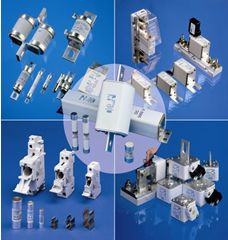 SIBA Fuses: your trusted source for all your circuit protection applications, from solar power to wind power. We are the world leaders in these applications and the most trusted name for your circuit protection needs. We have been working for over 70 years in semiconductor fuses, including ULTRA RAPID®, medium, and high voltage, standard European, miniatures, electronic fuses, and a wide range of DC rated fuses (24 VDC - 5000 VDC) for all types applications. We work with medium and high voltage fuses for protection of transformers, including submersibles, motors, medium and high voltage switchgear, compact substations, cable feeders, and high voltage capacitor circuits. New: Full line of PV UL Listed fuses and fuse holders. Contact us today for more information on our products and services.