China ranks among the solar industry's key markets and is one of the most important driving forces behind current market developments.
Freiburg/Pforzheim, Germany, and Beijing, China, April 09, 2014 – Intersolar China took place in Beijing from March 26–28, 2014. For the first time, the exhibition and conference for the solar industry was held together with CIPV Expo China and Clean Energy Expo China. Upwards of 7,000 visitors to the China International Exhibition Center (CIEC) received information on technology, solar industry products and services, energy storage, grid technology, biomass and wind energy from around 300 exhibitors. In parallel to the exhibition, the Intersolar China Conference was held from March 25–27, 2014 in Beijing's Kempinski Hotel, where 68 speakers and 384 attendees discussed the latest market developments and new technologies in the solar industry.

Intersolar China 2014 gave cause for great satisfaction among organizers and attendees alike. With representatives from 48 countries, the exhibition yet again provided an international meeting point for the solar industry in 2014. Between Intersolar China and its accompanying exhibitions, some 300 exhibitors were on hand to provide information about technologies as well as products and services in the fields of photovoltaics, solar thermal technologies, wind energy, biomass, grid technology and energy storage systems.
At the Intersolar China Conference, 16 sessions broadened the exhibition's offering by providing in-depth information and expert knowledge on hot topics in photovoltaics, solar thermal technologies and energy storage. An opening session attended by notable figures kicked off the conference and included keynote talks on the development of Chinese and European photovoltaics markets. In addition to developments in global markets, the focus of this year's conference centered on the topics of energy storage and concentrator photovoltaics (CPV).
China announces further investment in solar energy
At the meeting of the National People's Congress in March of this year, it was made clear that solar energy is becoming ever more important in China. As announced by the Chinese Premier, Li Keqiang, the expansion of renewable energy is set to accelerate further. PV systems with a cumulative capacity of 13-14 gigawatts (GW) were installed in China in 2013, constituting around a third of the photovoltaic capacity added worldwide. There are no plans to deviate from this course: according to a statement from the Chinese National Energy Administration (NEA), some additional 14 GW of photovoltaic capacity are scheduled for construction in 2014. It is therefore likely that the 35 GW photovoltaics target laid down in the country's 12th Five-Year Plan will be reached sooner than anticipated.
Central industry platform for politics, associations and industry
China ranks among the solar industry's key markets and is one of the most important driving forces behind current market developments. Boasting numerous national and international partnerships, Intersolar China 2014 again provided the unique opportunity for representatives from politics, associations and industry to enter into discussions and strengthen existing contacts. "China was the world's largest PV market in 2013, and experts predict that it will remain so for the foreseeable future. Intersolar China is therefore an important platform for initiating discussions with other companies. What's more, events such as the opening ceremony provide opportunities to forge links with government representatives and industry experts. This aspect is extremely valuable and is unique to Intersolar China," states Pascal Zhang, Marketing Manager, Sungrow Power Supply Co. Ltd. (China). Politicians and associations in China prize sharing expert knowledge at exhibitions and conferences very highly. "Intersolar China is an important industry meeting point for Chinese solar companies wishing to make direct contact with successful companies from other markets. There is a particularly high demand for expertise in product life cycles, the latest industry standards and for deeper understanding of international market frameworks. Thanks to its strong international emphasis, Intersolar China provides an excellent platform for this," says Sun Guangbin, head of the solar PV sector, China Chamber of Commerce for Import and Export of Machinery and Electronic Products (CCCME).
Intersolar China against new backdrop
This year, Intersolar China took place alongside two further exhibitions for the first time. Together, the exhibitions of Intersolar China, CIPV Expo and Clean Energy Expo China showcased the entire renewable energy portfolio, from solar energy through biomass and wind energy to energy storage and grid technology. This collaboration between exhibitions will continue in 2015.
The next Intersolar China/CIPV Expo takes place in Beijing from April 1–3, 2015.
Further information on Intersolar China can be found at www.intersolarchina.com
About Intersolar
With events spanning four continents, Intersolar is the world's leading exhibition series for the solar industry and its partners. It unites people and companies from around the world with the aim of increasing the share of solar power in our energy supply.
Intersolar China is the country's international exhibition and conference for the solar industry. It takes place at the China International Exhibition Center (CIEC) in Beijing, in conjunction with CIPV Expo.
The event's exhibition and conference both focus on the areas of photovoltaics, PV production technologies, energy storage and solar thermal technologies. Since being founded, Intersolar has become the most important industry platform for manufacturers, suppliers, distributors, service providers and partners of the solar industry.
With more than 20 years of experience, Intersolar has the unique ability to bring together members of the solar industry from across the world's most influential markets. Intersolar exhibitions and conferences are held in Munich, San Francisco, Mumbai, Beijing and São Paulo. Starting in 2014, these global events will be complemented by the Intersolar Summits, which will take place in emerging and growing markets worldwide.
For more information on Intersolar China, please visit: www.intersolarchina.com
Featured Product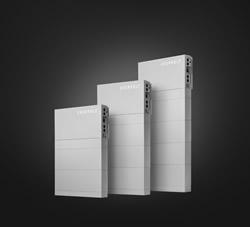 Panasonic's Total Home Energy System is built to deliver. The same battery technology we use to power the world's most advanced electric cars is now available to power your home. But it doesn't stop there. The all-in-one renewable energy system pairs Panasonic solar panels with Evervoltâ"¢ batteries to offer your customers a complete solar + storage solution, manufactured and warrantied by a company you know you can trust. In stock now.