LANSING –Michigan's thriving clean energy sector is among the fastest growing in the United States, according to a report released Thursday by Environmental Entrepreneurs (E2).

"Michigan already has a proven track record of creating high-paying clean energy jobs," said Diana Nash, president and founder of Green Team Coalition, an energy auditing business based in Sterling Heights. "Michigan has a highly trained workforce ready to define and implement energy conservation measures. We have more work to do from a policy perspective. Michigan's skilled workforce can lead the way to a clean energy future."
E2's report shows that 1,450 new clean energy and clean transportation jobs were announced between April and June in Michigan. The state ranked behind first-place Arizona and second-place California.
"Michigan's advanced energy sector is truly a success story and with action from the Legislature, our clean energy businesses can continue to grow and create jobs," said Dan Scripps, president of the Michigan Energy Innovation Business Council. "Increasing Michigan's use of renewable energy and energy efficiency will put even more engineers, scientists, manufacturers and installers to work in this growing industry.
Since 2008, Michigan has seen more than $2 billion in private-sector investment in the clean energy sector, according to the Michigan Public Service Commission. As technology continues to improve and the costs of wind and solar continue to decline, the clean energy sector is thriving. The clock runs out on Michigan's current clean energy policies in 2015.
Featured Product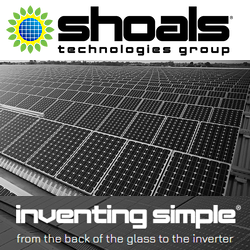 Inventing Simple® isn't just a slogan to us, it's a way of life. Using simple plug-and-play ideology, we revolutionized solar installations in 2003 with our Interconnect System™. Our harnessing system is now the gold standard EPC's use around the world. By using simple ideas, we are making solar energy a more affordable and clean power source for future generations.