Solar Power International from October 20 - 23, 2014 in Las Vegas, Nevada
October 15, 2014 – Nextronex Inc., a leader in high performance solar inverter systems, will be attending Solar Power International from October 20 - 23, 2014 in Las Vegas, Nevada. This international event brings together the entire solar industry with over 700 exhibitors and more than 15,000 attendees sharing insights, innovations, and information.

Nextronex representatives expect to meet installers, contractors, solar integrators, project developers, engineering firms, commercial builders, and utilities representatives from all across the United States and around the world. Las Vegas is at the heart of West Coast solar markets, thus making it an ideal venue for solar industry opportunities and networking.
"We are able to build relationships at the SPI conference that we would not otherwise be able to," states Jay Troger, Nextronex CEO. "It is an incredible opportunity to discuss and consider new technologies with other experts in the solar industry field. It is also a good time to share our latest product innovations."
In addition to exhibiting their state-of-the-art RAY-MAX Distributed ArchitectureTM Inverter System, Peter Gerhardinger, VP of Technical Sales at Nextronex, was also selected to be an Educational Poster Presenter. His poster, "Reliability – The Remaining Differentiator for Utility Scale Solar Inverters," will detail the difference in Utility Scale Inverters and explain how parallel connected inverters can solve the green energy reliability challenge. We invite you to join Peter at the SPI Poster Reception Open House event on Wednesday, October 22, 2014 from 4:30 p.m. – 6:00 p.m., in the S3 Exhibit Hall. During this time, Peter will be highlighting how the RAY-MAX Distributed Architecture TM Inverter Systems are sized for peak performance despite the fact that solar is a variable resource. Throughout the three-day conference, Peter's poster will be on display in the S3 Exhibit Hall.
About Nextronex
Nextronex, Inc. is a manufacturer of commercial and utility scale proprietary solar inverter systems for applications 150kW and larger. The company is focused on solar energy optimization through its patented distributed inverter architecture design for 1,000 V DC solar array configurations and up to 35,000 V AC grid connect. Nextronex has an installation base of 23 solar projects totaling over 25MW. For more information about Nextronex, please visit their website at www.nextronex.com.
Featured Product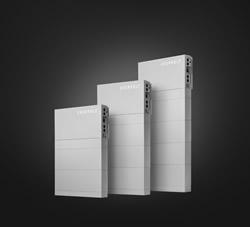 Extract maximum power production from every roof size and shape. HIT® AC Series combines the module efficiency of Panasonic solar panels with the intelligence of Enphase microinverters. A built-in IQ 7X microinverter with Individual MPPT (Module-level Power Point Tracker) tracking helps deliver an all-in-one module that offers design flexibility, reduced installation time, and a higher ROI. Field-replaceable microinverter with no DC wire management required yields lower cost of ownership.