The award was announced during SEPA's Awards Luncheon at Solar Power International in Las Vegas.
Las Vegas, Oct. 21, 2014 – The Solar Electric Power Association (SEPA), an educational nonprofit organization focused on helping utilities integrate solar electric power into their energy portfolios, today named the Southern Maryland Electric Cooperative (SMECO) as Electric Cooperative Utility of the Year. The award was announced during SEPA's Awards Luncheon at Solar Power International in Las Vegas.

"SMECO leveraged one of the advantages offered by solar - as well as being true to its co-op mission to bring value to the community it serves - when it chose to build solar within the co-op service area rather than purchase renewable credits from a distant resource," said Julia Hamm, president and CEO of SEPA. "The co-op also gained valuable hands-on experience with a new resource, inspiring a commitment to continue to expand its investment in solar."
Founded in 2005, SEPA's annual awards recognize organizations and individuals advancing utility innovation, industry collaboration and leadership in the solar energy sector. Last year, SEPA honored the Kit Carson Electric Cooperative as Electric Cooperative Utility of the Year.
SMECO earned the 2014 award as a result of its leadership and commitment to meeting Maryland's renewable energy targets with locally generated solar power. As a regulated, single distribution utility with 156,000 members, SMECO decided against the possibly easier path of fulfilling part of its renewable goals by purchasing renewable energy credits. Instead it developed a 5.5 megawatt (MW) solar project on land previously used for tobacco farming, which it financed by creating a separate entity that was able to take advantage of the federal income tax credits then available in the form of a Treasury Department cash grant. Going this route required the co-op to win special permissions and waivers from the Maryland Public Service Commission. A second, 10 MW project financed through a private power purchase agreement is scheduled to go online in early 2015, ensuring SMECO can meet its state-mandated renewable goals through 2018.
At the Awards Luncheon, SEPA also announced awards for Georgia Power as Investor-Owned Utility of the Year, the City of Palo Alto Utilities as Public Power Utility of the Year and Warren McKenna, general manager of the Farmers Electric Cooperative, as Utility CEO of the Year. SEPA also added a new award category this year, naming Clean Power Research as its first Innovative Solar Partner of the Year.
About SEPA: SEPA is an educational nonprofit organization based in Washington, DC, dedicated to helping utilities integrate solar power into their energy portfolios. SEPA is a founder and on-going co-organizer of Solar Power International. It provides a range of reports, educational events, networking opportunities and advisory consulting services to its members.
Featured Product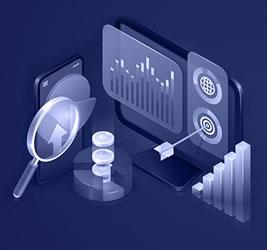 At Precedence Research we combine industry-leading insights with ground-breaking research techniques to help our clients successfully address their unique business challenges and achieve mission-critical goals. Our suite of services is designed to give tailwinds to businesses.