Innovative financial offering removes the cost barriers of solar for homeowners nationwide
Astrum Solar ("Astrum") and Hudson Clean Energy ("Hudson") announced today the formal launch of the jointly developed Simple Solar Loan Program, a zero-down, long-term financing option for residential solar energy systems. Backed by financing from Hudson, this nationwide program expansion follows months of extensive consumer piloting and overwhelmingly positive consumer feedback.

The Simple Solar Loan Program, which supports Astrum's mission to expand access to affordable residential solar power, is designed to provide numerous benefits to the homeowner:
* $0 down solar ownership
* Immediate savings on electricity bills
* Low, affordable interest rates
* No prepayment penalties
* Hassle-free application process
* 12-18 month financing to cover any tax credits homeowners expect to receive
* Financial freedom and flexibility
"When it comes to solar financing, simplicity is key. Unlike other options, this program doesn't involve any complex power price calculations, hidden clauses, or complicated financial engineering. Instead, homeowners can count on one fixed, affordable payment each month," said Jose Ramos , Astrum's Chief Marketing Officer. "Adding the Simple Solar Loan Program to our portfolio of financing options empowers our customers to invest in solar while investing in their homes."
Astrum Solar is a leading national designer and installer of residential solar photovoltaic arrays. Astrum's software-enabled management systems have allowed the company to grow rapidly while offering best-in-class quality and performance.
"With the launch of the Simple Solar Loan Program, we have made a strategic and substantial commitment to residential solar that provides a win-win opportunity to Astrum's customers and to our growing investor base," said Wilson Chang , Hudson Clean Energy Vice President. "Residential solar loans will only grow more popular over time, and we are confident that our partnership with Astrum will only grow stronger as more consumers see the benefits of solar ownership."
Featured Product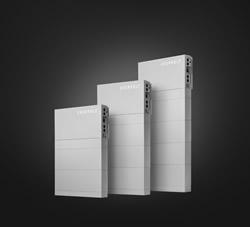 Renewable energy stored in an EVERVOLT home battery system is the perfect backup plan against an uncertain utility grid and weather events. Run key appliances longer and live life when the unexpected happens. EVERVOLT battery storage systems are covered by a complete 12-year warranty from Panasonic.