Innovative financing solution with lower interest rates and longer tenors adds structured finance to the mix of monetizing options available to solar developers
NEW YORK (Jan. 20, 2015) – In its latest project finance transaction in the renewables sector, Milbank, Tweed, Hadley & McCloy LLP advised Investec Inc. as lead arranger of a $195 million back-leverage financing for Sunrun Inc., the largest dedicated residential solar company in the U.S.

The credit facility, comprised of $171 million in senior financing and $24 million in mezzanine financing, achieved (as publicly noted by Sunrun Inc.) a lower interest rate and longer tenor than any publicly announced residential solar back-leverage financing to date. The financing should significantly lower Sunrun's cost of capital. The oversubscribed lending syndicate included several first-time lenders to the U.S. residential solar market.
New York-based Project Finance partners Roland Estevez and Daniel Bartfeld led the Milbank team on the transaction, with assistance from associates Richard Hillman, Thomas Quirxtner and Carolyn Miller.
"The demand for innovative and cost-effective solutions for monetizing long-term residential photovoltaic cash flows will continue to grow along with the expansion of residential distributed generation. This financing serves as evidence that if structured effectively to meet the needs of both a versatile high growth solar developer and structured finance lenders, previously untapped financing sources will become available," said Mr. Estevez.
Mr. Bartfeld added, "Milbank is delighted to be assisting innovative financiers like Investec in their efforts to pioneer structured finance solutions for growing renewable energy companies like Sunrun. That the lending syndicate for this transaction was oversubscribed demonstrates the interest of the finance community in the renewables sector, solar in particular, and its capacity for growth."
ABOUT MILBANK
Milbank, Tweed, Hadley & McCloy is a leading international law firm that has been providing innovative legal solutions to clients throughout the world for more than 145 years. Milbank is headquartered in New York and has offices in Beijing, Frankfurt, Hong Kong, London, Los Angeles, Munich, São Paulo, Singapore, Tokyo and Washington, DC.
Featured Product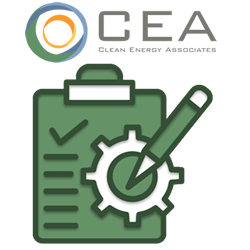 Clean Energy Associates provides a complete quality assurance solution that covers the entire product lifecycle of PV modules, storage systems, and every Balance of Sy stem (BOS) component. CEA's experienced on-the-ground and international team of quality control engineers and account managers offer an unparalleled quality assurance presence that can protect solar and storage investments and ensure future energy-producing viability for the life of the product.